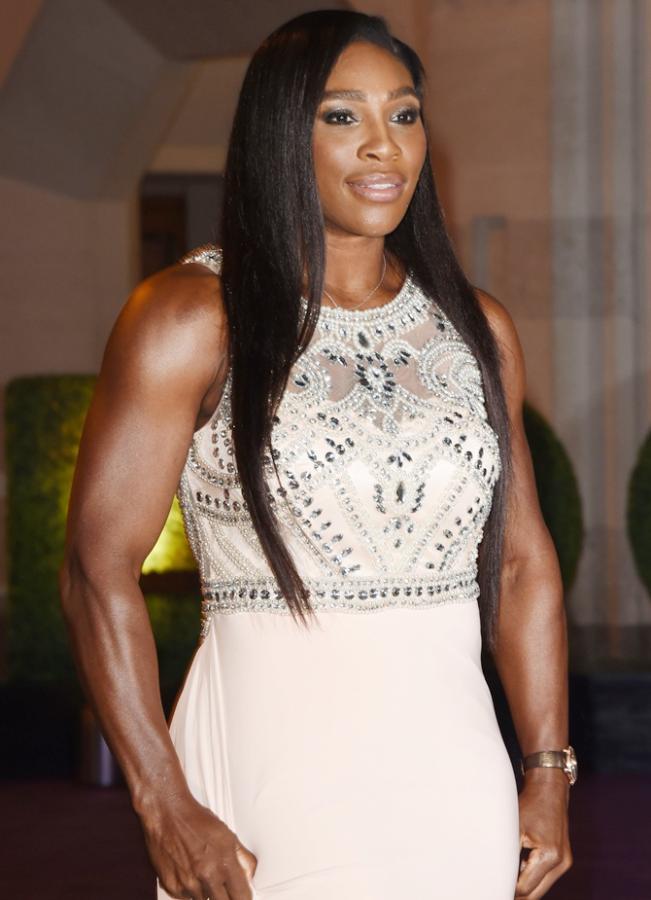 Wimbledon Champ Serena Williams attends the Champions Dinner. Photograph: Stuart C. Wilson/Getty Images)
Wimbledon Champion Serena Williams looked stunning at the tournaments annual Champion's Ball on Sunday. The World No 1 looked like a princess with her floor-length, cream, jewel-encrusted dress.
PHOTOS: Celebrities glam up Wimbledon finals
Serena holds off battling Muguruza to win sixth Wimbledon title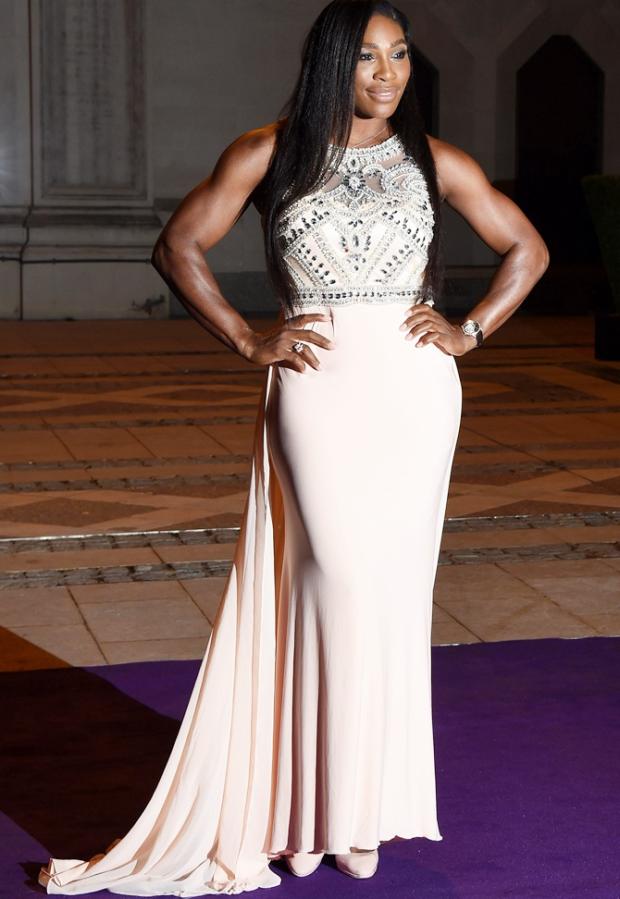 But this is not why she is trending on Twitter. She is not even trending for the sixth Wimbledon title she won on Saturday making it a grand total of 21 Grand Slams.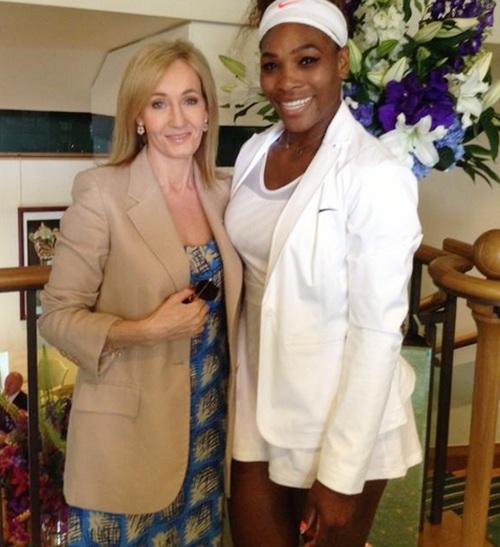 JK Rowling with Serena Williams. Photograph: JK Rowling/Twitter
It all started when the creator of the Harry Potter fantasy series, JK Rowling, decided to lend her support to 33-year-old Williams tweeting, "SerenaSlam! I love her. What an athlete, what a role model, what a woman!"
But soon a Twitter user responded, saying: "ironic then that main reason for her success is that she is built like a man".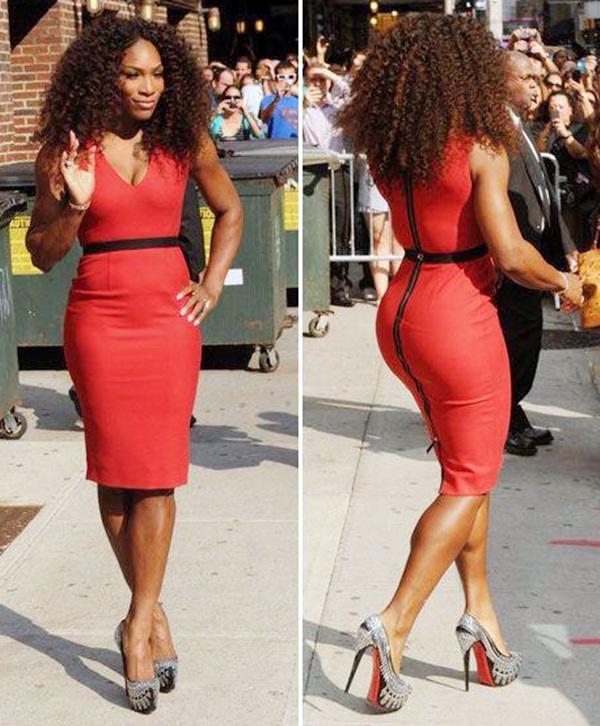 This is the picture that Rowling tweeted to prove her point
JK Rowling is known for calling out people on Twitter, and putting them on trial. Take a look at how she tackled this - "She is built like a man'. Yeah, my husband looks just like this in a dress. You're an idiot." It was instantly game, set and match to Rowling!
On the other hand, away from the world of Twitter, Serena was last seen busy holding up her trophy from Wimbledon.