Sindhu pens thoughts, Saina enjoys evening at beach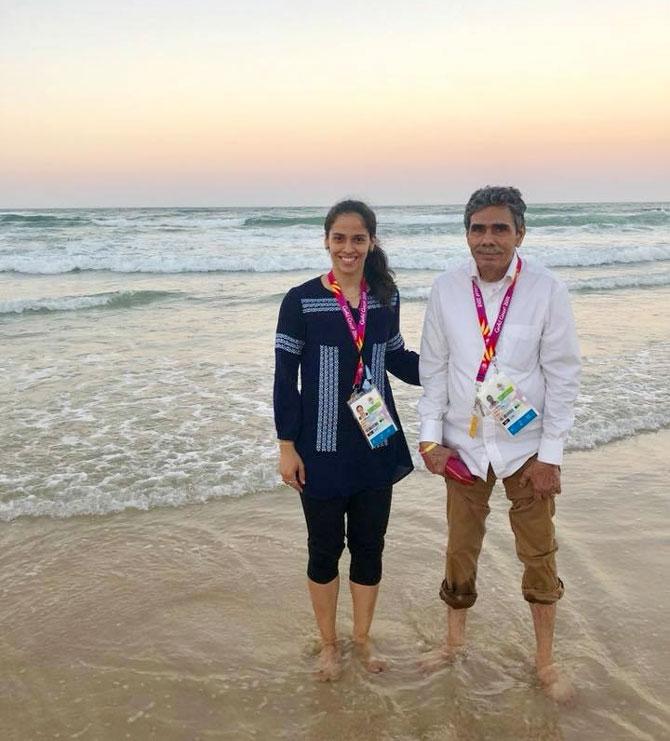 Following their high octane badminton final at the Commonwealth Games on Sunday, gold medallist Saina Nehwal and silver medallist PV Sindhu are now in a more relaxed frame of mind.
Both champs have their own way of winding down.
Champion Nehwal spent a relaxed evening, accompanying her father to the famous Surfers Paradise beach in Gold Coast and posted the picture on her Facebook page.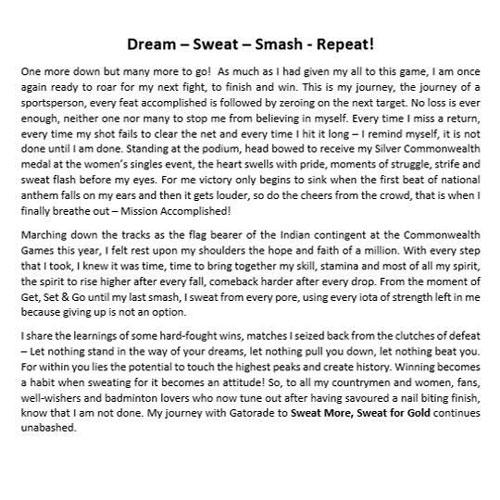 Sindhu, who was India's flag-bearer at the opening ceremony of the Gold Coast Games, penned down her thoughts on her badminton journey so far and posted it on her Twitter account.
"Fire in my heart, I rage into the next battle to create my own triumph! Penned down a few thoughts, emotions and dreams from my journey so far #sweatmore @GatoradeIndia," she wrote.
Saina and other athletes returned from Down Under on Monday and were greeted with huge cheers from fans and family.