Three Lebanese soccer officials accused of receiving sexual bribes in return for fixing a match in Singapore involving East Bengal had their bail hearing postponed by a judge in the city state on Friday.
In the hearing, the prosecution said they opposed bail for FIFA-recognised referee Ali Sabbagh and assistant Abdallah Taleb, arguing they were involved in what 'appears to be a syndicated operation.'
Assistant referee Ali Eid did not appear in court after he suffered an 'episode' in detention. The official is currently under observation in a Singapore hospital and is expected to appear in court on Monday or Tuesday.
The bail hearing for all three was re-scheduled for April 10, when their lawyer can request bail or enter a plea on their behalf. The judge ordered the trio to stay in separate cells.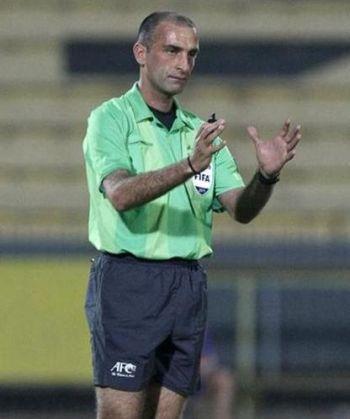 Their lawyer, who was appointed by the Lebanese Football Association on Thursday, had not met his clients prior to Friday's hearing. He was accompanied in court by Lebanon's deputy honorary counsel to Singapore.
Abdallah appeared upset when he was told in court he had a lawyer and demanded to know who had appointed him one, adding he refused to accept anyone selected by the Lebanese government.
He calmed down when the judge explained the appointment came from the LFA.
The three were in Singapore to officiate an AFC Cup match between local side Tampines Rovers and East Bengal of India on Wednesday but were replaced after being detained by the Corrupt Practices Investigation Bureau (CPIB) hours before the match kicked off.
The CPIB, a government law-enforcement body that is separate from the regular police, said on Thursday the trio had been charged with "corruptly receiving gratification... to fix a football match."
If found guilty, they face a maximum fine of S$100,000 and a five-year prison term.
The LFA said they were waiting for a reply from the Asian Football Confederation, who run the AFC Cup, on the incident.
The AFC have remained silent despite repeated calls for comment from Reuters.
Both Singapore and Lebanon have a murky recent past involving matchfixing with the prosperous Southeast Asia country accused by European anti-crime agency Europol of being at the centre of a global betting scam with 680 matches under suspicion.
In February, weeks after the Europol accusations, the Lebanese FA handed out punishments to 24 players after discovering international and regional matches had been rigged.
Photograph: Tariq AlAli/Reuters