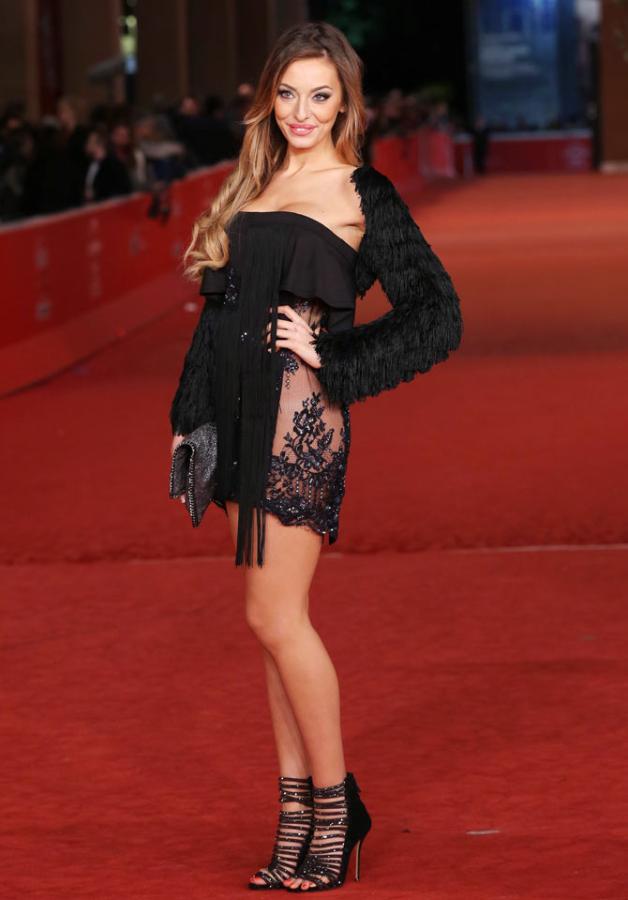 Alessia Tedeschi is apparently Cristiano Ronaldo's new love interest. Photograph: Stefania D'Alessandro/Getty Images
Cristiano Ronaldo has reportedly found new love in Alessia Tedeschi, after former girlfriend Irina Shayk dumped him ending their five year relationship.
The 30-year-old player is said to be seeking solace in the arms of 24-year-old Italian model, and it is believed that the Roman actress also spent a night with her new boyfriend, reported News.com.au.
Earlier this month, the footie ace had also given a VIP invite to Tedeschi to watch Real Madrid's Champions League, which she had accepted.
Ronaldo has been single for the past five months, ever since the 29-year-old Sports Illustrated model, Shayk called it quits after finding out that he was cheating on her.
However, rumours claim that it was Ronaldo who dumped his girlfriend when she refused to attend his mother's 60th birthday.