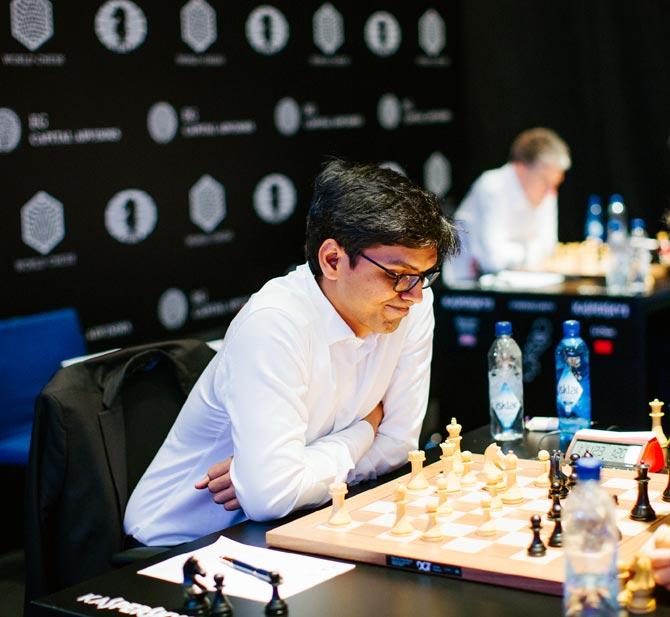 IMAGE: Pentala Harikrishna in action during the Geneva FIDE Grand Prix chess tournament. Photograph courtesy: Geneva FIDE Grand Prix chess
India's Grandmaster Pentala Harikrishna dished out a stellar performance to beat world No. 4 Levon Aronian of Armenia in the sixth round to climb to top of the leaderboard at the Geneva FIDE Grand Prix chess tournament, in Geneva.

With this win, Harikrishna has taken a huge claim for a podium finish in the Candidates tournament.

World
No. 22 Indian, playing with black pieces, started on a balanced note but capitalised as the top seeded Armenian slipped with a miscalculated move.
"It was a balanced position throughout the game but he miscalculated a move and from there on I had the upper hand and won the game," the 31-year-old from Guntur said.
After the end of six rounds, Harikrishna has amassed a total of four points, courtesy of two wins and four draws. He is now joint first along with Alexander Grischuk and Teimour Radjabov.
In the seventh round, Harikrishna will take on Alexander Grischuk from Russia.
"Grischuk is an interesting player and is playing some solid chess, taking chances when the opponent slips," Harikrishna said.
"I hope to keep the good run going," he added.