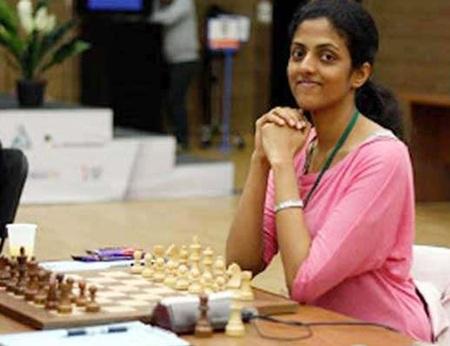 Indian Grandmaster Harika Dronavalli started off her campaign in the Isle of Man International Chess Tournament on a winning note, comfortably beating Rocabado Fernando of Argentina in Douglas, Isle of Man.
World number 10 Harika, with a ELO rating of 2542, hardly broke little sweat against her lower ranked opponent (ELO 2187). She will have to be at her sharpest in this star-studded tournament, though, with close to 130 players in action in the elite Masters Category.
Ranked 36 for this event, Harika plays USA Grandmaster and 2nd ranked So Wesley in the next round, who comes into the game on the back of a win over French Grand Master Brunello Marina.
The open tournament also sees Indian Grand Master Pentala Harikrishna in action.
The winner in the Masters Category pockets an impressive prize money of 12,000 pound sterling while the runner-up and the third-placed will get 6,000 and 4,000 pound sterling respectively.