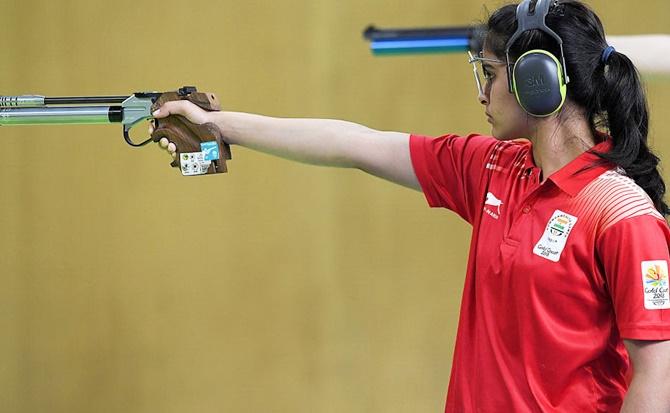 After letting her pistol do all the talking, Manu Bhaker spoke little, but enough to express her joy at winning the 10 metres Air pistol gold at the Commonwealth Games.
The 16-year-old belied her age as she set a Commonwealth Games record 240.9 to finish well ahead of her senior teammate Heena Sidhu, who aggregated 234.
Bhaker's 388 in the qualification round was also a Games record, even as Sidhu tallied 379.
"I am very happy... it is my first Commonwealth Games and I won with a qualification record also.
"The gap between me and the second competitor… that was a huge margin. So it was a pleasure winning this medal for India. I am very, very happy," said Bhaker, said after the event.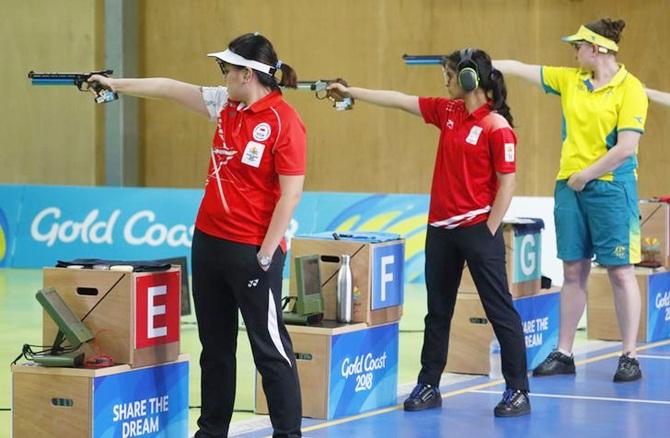 A dominant Bhaker led throughout the two stages and lived up to the top billing.
On her part, Sidhu said, "I feel good. I mean I was facing some problems before going into the finals and the match, but I figured my way around it, and that is what athletes are supposed to do.. fight with the challenges."
After a series of 9s, the 28-year-old Sidhu found her bearings and shot 10-plus scores nine times to not just widen the gap but finish well ahead Elena Galiabovitch, the eventual bronze medallist from Australia.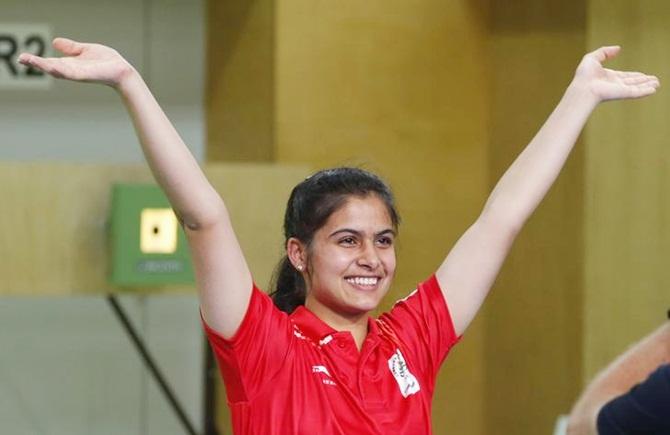 "I couldn't feel the muscles properly and that is why I lost in the first 5, 50 is about minimum I would have gotten. If I had paid more attention to the gripping I would have given her (Bhaker) more competition."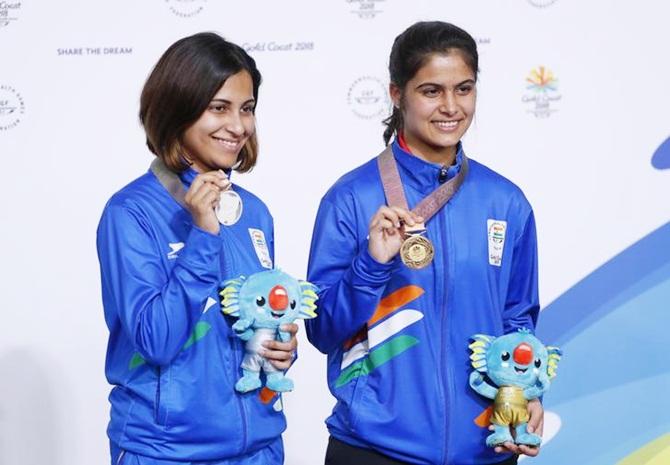 The former world number one also spoke about a few injury issues bothering her for a while.
"I had this injury, although I don't know if you could call it an injury, because it was not really a fall and I did not get hurt or anything, but slowly last year I had my index finger, the trigger finger, it used to tremble.
"I did a lot of MRIs and physiotherapy, so we understood there was some nerve involvement, and we worked on it. For the past month or so I've been having tingling sensations and now it's pins and needles.
"It flared up a lot in the last week so I had my physiotherapists come in," she added.
© Copyright 2022 PTI. All rights reserved. Republication or redistribution of PTI content, including by framing or similar means, is expressly prohibited without the prior written consent.