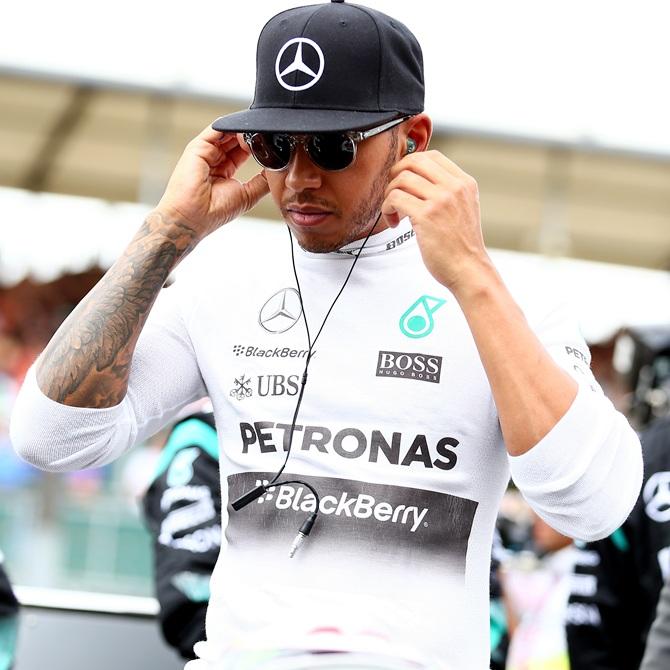 Image: Mercedes driver Lewis Hamilton. Photograph: Mark Thompson/Getty Images
Formula One world championLewis Hamilton has beencleared by New Zealand police after he was investigated over his apparent video selfie while driving a motorbike in Auckland.
The British driver, who is touring New Zealand before this weekend's Australian Grand Prix, posted a video to his Snapdeal handle, in which he is seen driving a Harley Davidson on the motorway.
It has been illegal to use a mobile while driving in New Zealand since 2009.
His constant posts on social media caught the attention of local police. However, they have decided not to take any further action on Hamilton citing a lack of sufficient evidence, Stuff.co.nz reported.
The 31-year-old is no stranger to traffic offences as he was suspended from driving in France for a month in 2007. He was also arrested six years ago before the Australian Grand Prix for performing a 'burnout' on a busy Melbourne street.