Check out how fans go wild when tennis stars take off their shirts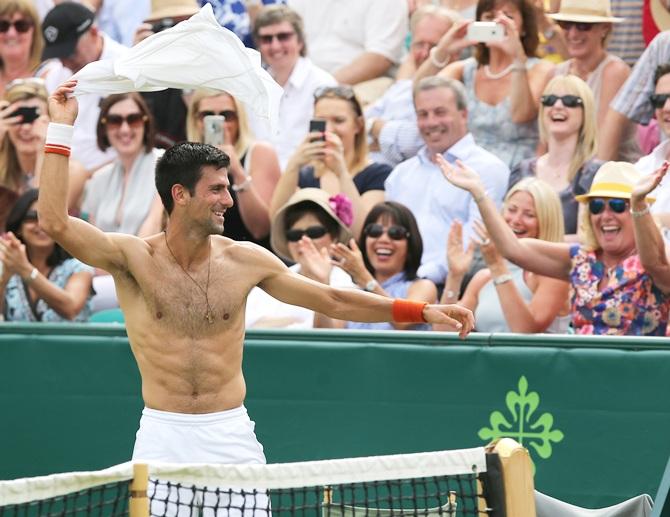 Serbia's Novak Djokovic throws his shirt into the crowd. Photograph: Paul Childs/Reuters
Novak Djokovic is the poster boy of tennis players ripping their shirts off.
He did it after winning the Australian Open earlier this year. At Wimbledon, the world No 1 doesn't shy away from flaunting his abs and trimmed chest hair.
Here, the Serbian is seen performing a striptease during a Wimbledon warm-up match against Frenchman Richard Gasquet.
Always playing to the gallery, he was seen swinging his shirt above his head before tossing it to the spectators.
Spain's Rafael Nadal changes his shirt in the high temperatures during the Wimbledon Lawn Tennis Championships. Photograph: Julian Finney/Getty Images
Rafael Nadal's chiseled body is displayed when he changes in shirt during a break between sets.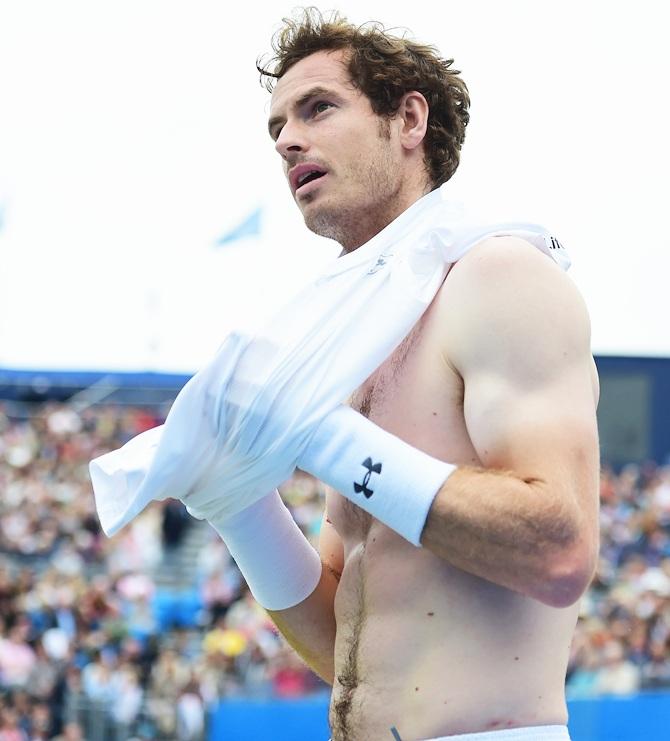 Great Britain's Andy Murray changes his shirt . Photograph: Shaun Botterill/Getty Images
Why would former Wimbledon champion Andy Murray shy away?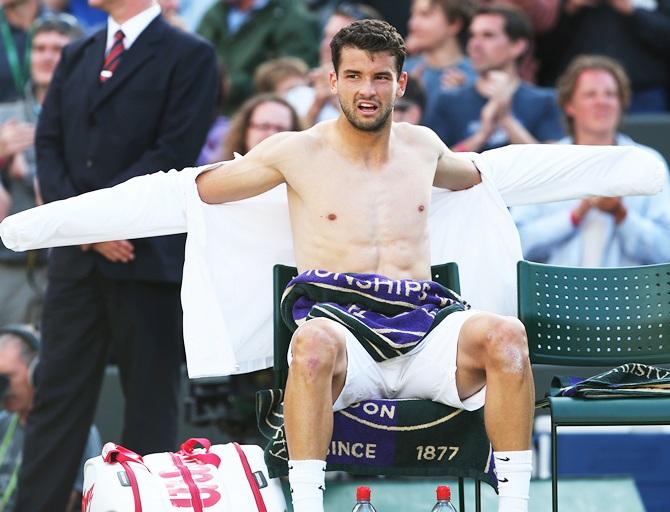 Bulgaria's Grigor Dimitrov. Photograph: Jan Kruger/Getty Images