Ten-year-old Shubham Jaglan wins second Junior World Golf title in two weeks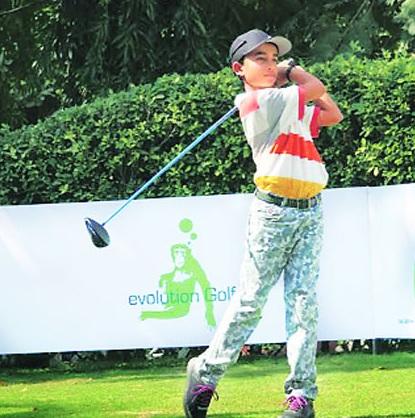 Shubham Jaglan, a ten-year-old prodigy, created history by winning the IJGA World Stars of Junior Golf event in Las Vegas.
He shot a three round score of 106, winning by a five-stroke margin, ahead of two Americans, Justin Dang and Sihan Sandhu, and Thailand's Pongsapak Laopakdee for the boys' 9-10 years category title at the Angel Park.
This was his second world title in two weeks!
Last Sunday, the son of a milkman from Haryana, produced a brilliant one-stroke victory at the IMG Academy Junior World Golf Championships, at the Welk Resort in San Diego.
Jaglan, who is originally from Panipat's Israna village, moved to Delhi to improve his golf.
He created quite a stir in Indian golfing circles after winning TaylorMade World Masters of Junior Golf in Las Vegas in 2013. It was the turning point in his career.
Former golfer Nonita Lall Qureshi has been training Shubham since he was a seven-year old kid. He was five years of age when he started playing the game, practicing in an agricultural field.
He has already won over 100 tournaments.