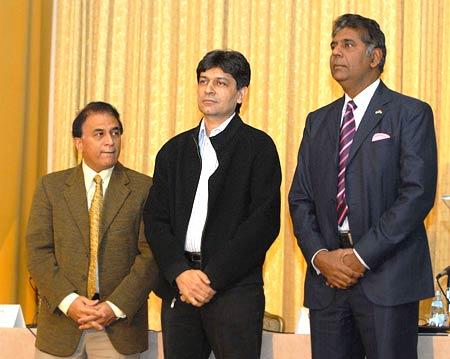 India's legendary sportsmen (from left to right) Sunil Gavaskar, Geet Sethi and Vijay Amritraj at the 13th annual WhartonIndia Economic Forum, at Park Hyatt in Philadelphia.
Batting legend Gavaskar and World profession billiards champion Sethi were the speakers at the forum, which discussed the rapid industrialization of Indian sports. Former Indian tennis ace, sports commentator and actor Amritraj was the moderator.
The panel explored how major sports have been transformed into a semi-entertainment industry that goes hand-in-hand with Bollywood, how its economic potential could influence the consumer and infrastructure sectors, and what challenges lie ahead in terms of sustainability.
Photograph: Paresh Gandhi