'The bar has been set pretty high by this performance but it makes things easier for us going forward'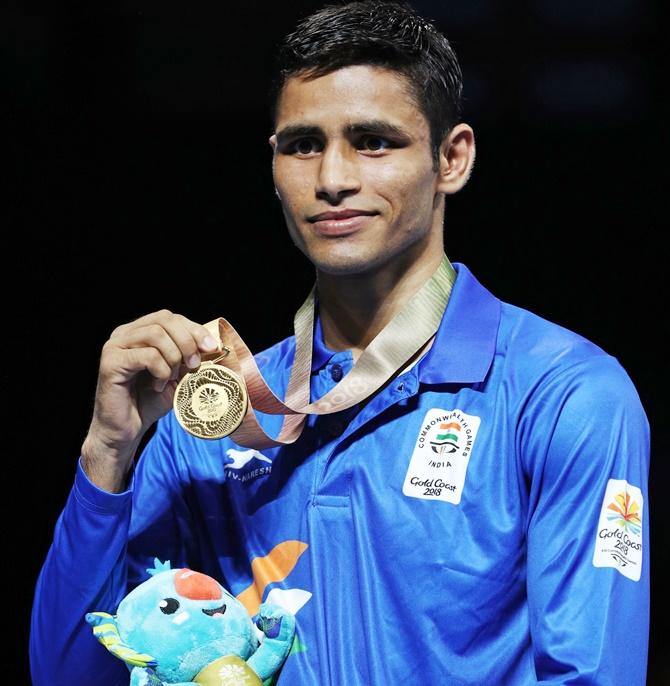 The legendary M C Mary Kom (48kg) became India's first woman boxer to claim a Commonwealth Games gold before men joined the gold quest through Gaurav Solanki (52kg) and Vikas Krishan (75kg) as the team rejoiced its best ever medal haul at the mega-event on Saturday.
Settling for silver medals were Amit Panghal (49kg), Manish Kaushik (60kg) and Satish Kumar (+91kg) after losing closely-contested bouts.
India will be going back with nine boxing medals from the current edition, two more than their previous best at the 2010 Delhi Games.
Earlier Mohammed Husammuddin (56kg), Naman Tanwar (91kg) and Manoj Kumar (69kg) had settled for bronze medals after semifinal losses.
"Best ever medal haul, how can I be not be be happy, I am quite happy. The bar has been set pretty high by this performance but it makes things easier for us going forward," India's High Performance Director Santiago Nieva said.
"Credit to the boxers for the way they fought, even those who lost gave fighting performances," he added.
In the men's competition, Solanki provided the golden touch, pulling it off 4-1 over Northern Ireland's Brendan Irvine. The Indian lost the third round but did just enough in the first two to walk away with a gold medal on debut at the Games.
"Today I'm dedicating my medal to my mum, but I want to represent India at the (Tokyo) 2020 Olympics and to be there when they raise the Indian flag," the 22-year-old said looking ahead.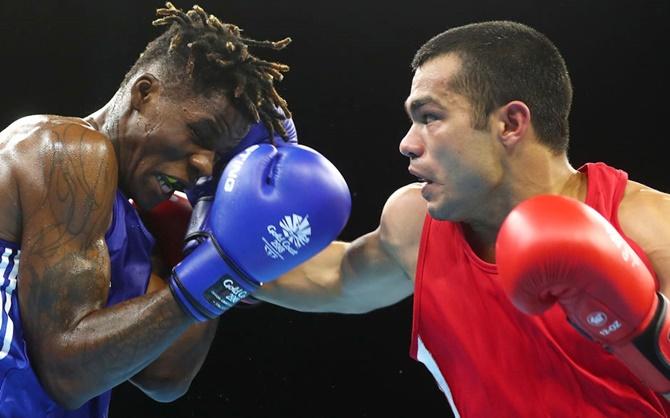 In the evening session, Vikas, a former Asian Games gold-medallist and world bronze-medallist, pummelled Cameroon's Dieudonne Wilfried Ntsengue to claim the third gold for India.
The technically superior Indian stuck to his usual tactic of taking slow control of the proceedings, trading with caution first up before letting it rip to take the opponent by surprise.
With today's performance, Vikas became the first Indian boxer to claim gold medals at both the Asian and the Commonwealth Games. He had won his Asian Games gold in 2010 in the lightweight 60kg category.
"It's been a pleasure and honour to represent my country in these events. My father and mother have helped me the most so this gold medal is for them," Vikas said.
Vikas plans to turn professional by the end of this year and the gold here just adds to his accomplished amateur run.
However, luck was not on side of either Amit or Manish, both of whom went down in split verdicts. Amit, who was chasing his third successive international gold, was beaten by England's European silver-medallist Galal Yafai.
"I am disappointed with the result. I thought it was 50-50 bout," Amit said after his loss.
Manish, on the other hand, lost 2-3 to local favourite Harry Garside, again on a split decision. Both the boxers gave their all in the bouts but could not get the judges' nod.
Later Satish lost to England's European Championships silver-medallist Frazer Clarke in his final clash to end with a silver medal.