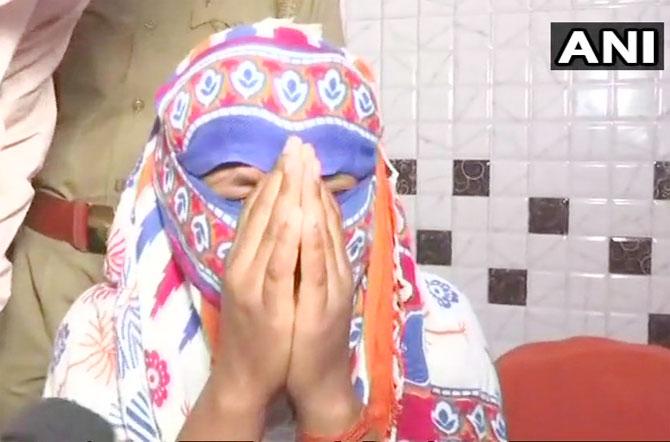 India's leading sportspersons, cricketer Gautam Gambhir, tennis star Sania Mirza and badminton player Jwala Gutta, have all raised their voices against the rape and murder of a minor girl in Jammu and Kashmir's Kathua district.
They also made references to the rape of a teenager in UP's Unnao allegedly by a BJP MP.
"Indian consciousness was raped in Unnao and then in Kathua. It's now being murdered in corridors of our stinking systems. Come on 'Mr System', show us if you have the balls to punish the perpetrators, I challenge you. #KathuaMurderCase #UnnaoRapeCase," Gambhir wrote on his Twitter handle.
Sania, retweeting a New York Times story on the Kathua case, wrote on her Twitter handle: "Is this really the kind of country we we want to be known as to the world today ?? If we can't stand up now for this 8 year old girl regardless of our gender,caste,colour or religion then we don't stand for anything in this world.. not even humanity.. makes me sick to the stomach (sic)."
Jwala was also scathing in her attack of the society we have become.
"We as country have become the greatest audience in the world. We r not able to stand for an 8 yr old girl who was tortured for days n raped!!how does it matter what religion she belongs to? If we don't stand up now..when will we?? I am sick to my stomach right now," she tweeted.
"I hope for the sake of our faith in the system...justice is done.. #UnnaoHorror #UniteForHumanity #humanityfirst #UnnaoRapeCase. We as a nation have allowed this...this sick men who thought they could do such thing to an eight year old n get away!!
We have allowed it!!! #disgusted #wakeuptime," she added.