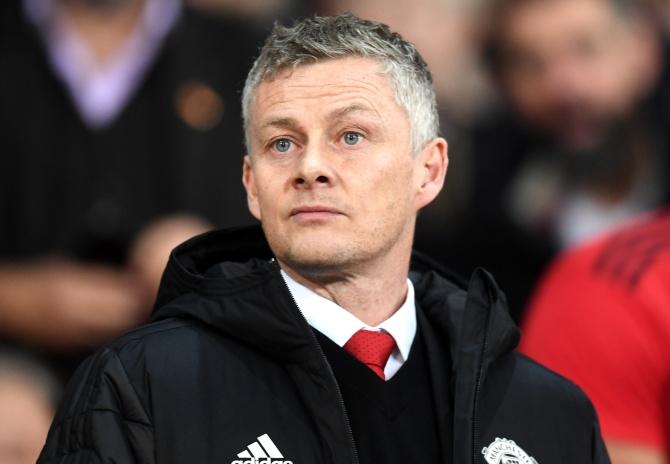 Manchester United boss Ole Gunnar Solskjaer says the next step in his side's development would be securing a trophy as they look to cap off a promising season by winning the Europa League.
United, who finished third in the Premier League, hold a 5-0 lead over Austrian side LASK Linz heading into the second leg of their last-16 tie which will be played without fans at Old Trafford on Wednesday.
"We're four games away from winning a trophy," Solskjaer told a news conference.
"The team has developed all through the season, we're delighted with finishing third (in the league), but the next step is winning a trophy.
"The players want to play, they don't want a break. It's not easy to say 'no, you're resting.' I hope the players need to win like I do. For me we go into the tournament with players wanting to win, and we won't be giving them a break."
United will be without defenders Axel Tuanzebe and Luke Shaw for the match but midfielder Jesse Lingard, who scored his first Premier League goal in 18 months in their final game against Leicester City, will start.
"Axel started getting niggles and had to have an operation in his foot. He'll be back early September. Same with Luke, he should be ready for when the (2020-21) league season starts," Solskjaer added.
"Jesse will be starting tomorrow, but the team won't be too different from LASK in March."
Solskjaer said he was delighted with the performance of defender Chris Smalling, who returned to the club after a season-long loan spell at Serie A side Roma.
"I think Chris has shown over his career at United how valuable he is," Solskjaer said.
"This season was about him being a regular. Now he's coming back and Chris has shown this season that he will be valuable."
Bundesliga ready for return of fans if authorities approve
German Australian club that gave Bolt trial face uncertain future y's first and second division football clubs on Tuesday said they were prepared to allow some fans back into stadiums next season if the country's political authorities gave the green light later this month.
German Football League (DFL) CEO Christian Seifert said the possibility of fans in stadiums depended solely on political leaders giving the go ahead amid the COVID-19 pandemic.
"If and when fans will return to the stadiums is not a decision for the DFL but for the political leaders," Seifert told a news conference.
"The DFL does not expect or demand anything but we are preparing to take this small step (with fans in stadiums) when the time comes.
"Priority is not full stadiums but the health situation. We should not take unnecessary risks but we should also not capitulate and just expect it to go away."
The health ministers of the individual German states are due to meet next week to discuss the matter and the new Bundesliga season starts on Sept. 18. The German Cup first round starts a week earlier.
"Professional football can only come back in steps. There is no magic switch for politicians to give the green light for full stadiums. That will happen in steps," Seifert said. "We will have to reclaim normality in small steps."
Seifert said that if fans were allowed into stadiums there would be no visiting supporters at least until the end of the year to minimise the risk of infection, no standing tribunes and no alcohol sales.
"No one at the DFL will demand a specific number of fans. That would be irresponsible," Seifert said.
The Bundesliga became the first major football league to restart its season in May after a two-month break, earning praise for its health and safety protocols that were subsequently adopted by other European leagues. It played out the season in empty stadiums in May and June.
The German government has banned all events with large crowds until Oct. 31.
The country is fearing a second wave of infections and the number of confirmed coronavirus cases increased by 879 to 211,281, data from the Robert Koch Institute (RKI) for infectious diseases showed on Tuesday. The reported death toll rose by eight to 9,156.
Australian club that gave Bolt trial face uncertain future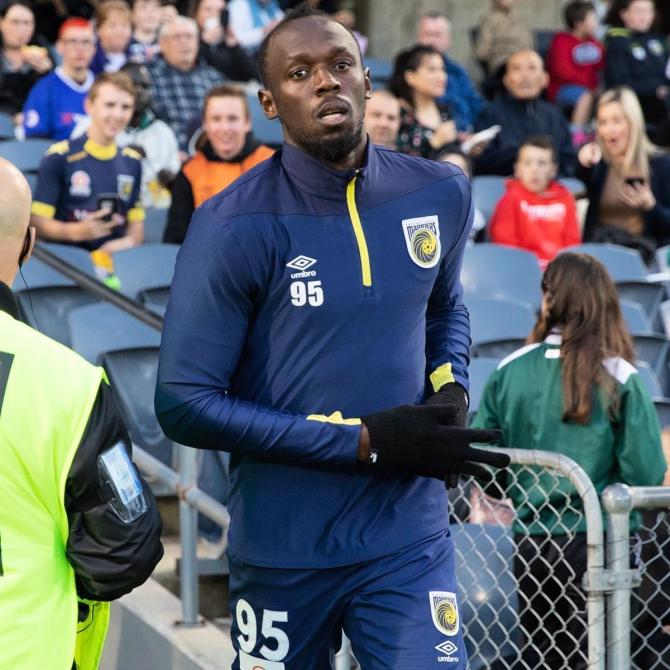 Australian soccer club Central Coast Mariners, who brought in Olympic sprint great Usain Bolt for a high-profile trial in 2018, face an uncertain future with its chairman/owner saying on Tuesday he is leaving the team.
Mike Charlesworth, who helped save the Gosford-based strugglers from financial ruin in 2013, said he would sell his majority stake or hand it back to the A-League if he could not find a buyer.
"After 10 years of involvement with the Mariners, I feel the time is right for me to now step aside and to look for a new investor to take on the ownership of the Club," the Briton said in a club statement.
The Mariners, who beat Melbourne Victory 3-2 in western Sydney on Monday in their last game of the season, will finish bottom for the fourth time in five campaigns.
Mariners Chief Executive Shaun Mielekamp told Australian media he was "optimistic" a buyer could be found to keep the team on the Central Coast but conceded its future was unknown.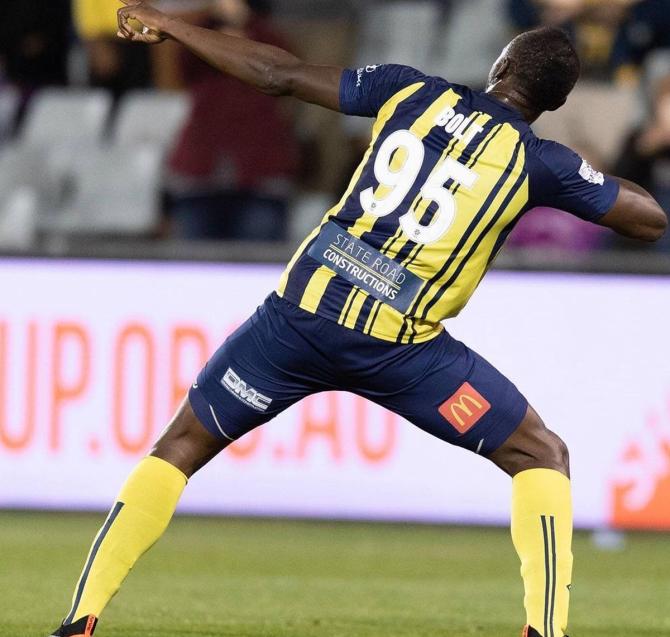 Charlesworth's chairmanship started in 2013 with an immediate triumph as the Mariners claimed their maiden title under Graham Arnold.
But the club quickly fell on hard times and the chairman has angered fans for running the team on a shoestring budget.
The Mariners enjoyed a brief surge of global publicity when eight-times Olympic champion Bolt came to the sleepy Central Coast in eastern New South Wales state but the Jamaican was unable to agree terms and left after a few months.
England-based Charlesworth told Australian broadcaster SBS that he had tried to bring in investment from European clubs but the COVID-19 pandemic had changed everything.
"Everyone is suffering from top to bottom but even more so the small to medium-sized clubs," he said.
"The global market has been very hard hit."
Chelsea's Pedro undergoes surgery for shoulder injury
Chelsea's Spanish winger Pedro has had surgery after sustaining a shoulder injury in Saturday's FA Cup final defeat by Arsenal, the 33-year-old said on Tuesday.
Pedro had replaced forward Christian Pulisic in the game which Chelsea lost 2-1, after the American, who scored in the first half, pulled up with a hamstring problem.
"The surgery went well, I will be back soon. It was a pity not to win the FA Cup. Thank you all for your support," Pedro said on Instagram.
Pedro, whose Chelsea deal expires at the end of the month, has reportedly agreed a move to Italian Serie A side AS Roma on a free transfer.