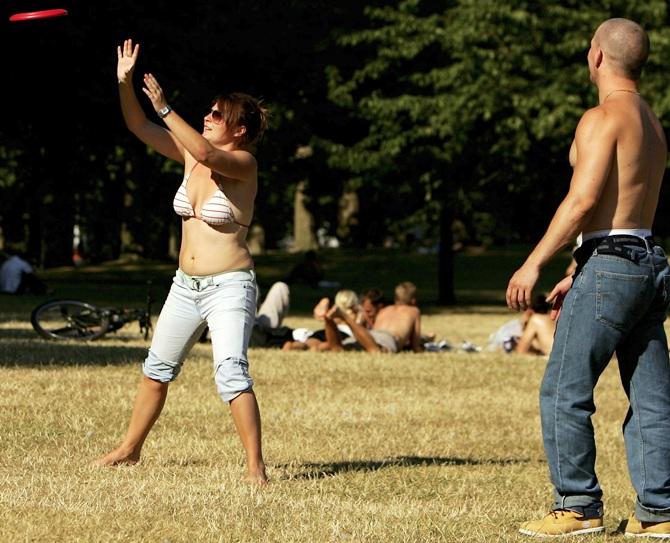 People enjoy frisbee in a park. Photograph: Daniel Berehulak/Getty Images
The sport of flying disc, commonly known as frisbee, was officially recognized as an Olympic sport by the International Olympic Committee (IOC) on Sunday, opening the way for it to try and join the Games' program in the future.
After meeting all the criteria to become an Olympic sport, including having 62 national federations and gender equality, the World Flying Disc Federation (WFDF) was given the nod at the 128th IOC Session session in the Malaysian capital.
"This is an incredible milestone in the 30-year history of WFDF and a further important step for our international federation in the development of our sport worldwide," WFDF president Robert Rauch said in a statement.
"There could be no bigger anniversary present to WFDF, which was launched in August 1985."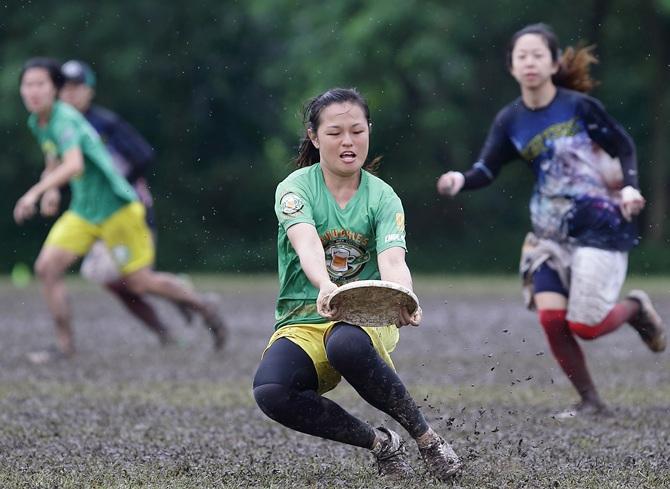 Team 7-Fighters (dark blue) and Team Chuckies Ace (green) in action. Photograph: Suhaimi Abdullah/Getty Images
While Olympic recognition opens the door to some funding from the IOC, participation in the Olympic Games is years away and involved intense competition from many other sports vying for entry.
The sport became popular in the 1960s and 70s and the WFDF now holds major championships in several events including Ultimate Frisbee, Beach Ultimate and field events.