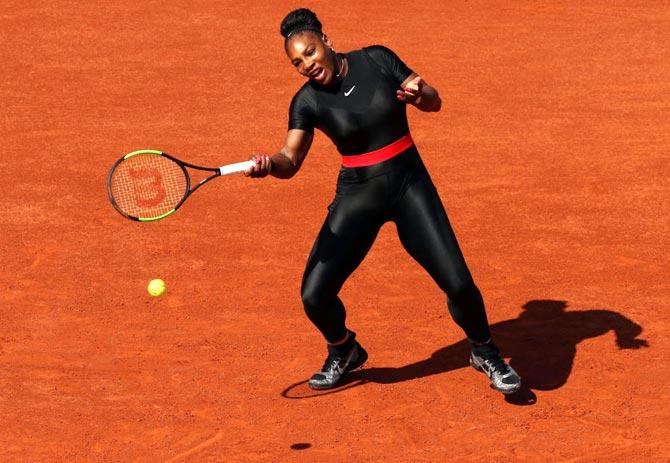 Serena Williams will be banned from wearing her 'Black Panther' catsuit again at the French Open after Roland Garros chiefs described the outfit as "going too far".
The 36-year-old American star stunned Paris this year in her body-hugging outfit which she said was inspired by the 'Black Panther' movie and made her feel like a 'warrior princess'.
However, according to AFP, the French Tennis Federation (FFT) insist that the outfit or anything similarly eye-catching will not be welcome at Roland Garros in 2019.
"I really believe that sometimes we have gone too far," FFT president Bernard Giudicelli told Tennis Magazine in remarks reported by French media.
"The outfit of Serena this year, for example, will no longer be accepted. You have to respect the game and the place. Everyone wants to enjoy the showcase."
Giudicelli said that there will be "certain limits" on clothing for the 2019 French Open although he admitted it may be difficult to be too hard line.
"For 2019, it's a little late because the collections are already designed, but we will still ask the equipment manufacturers to communicate them to us," he said.
Former tennis player Andy Roddick described the move as dumb.
"This is so dumb and shortsighted it hurts. Sometimes it'd be nice if the sport got out of its own way," Roddick wrote of the development on his Twitter handle.