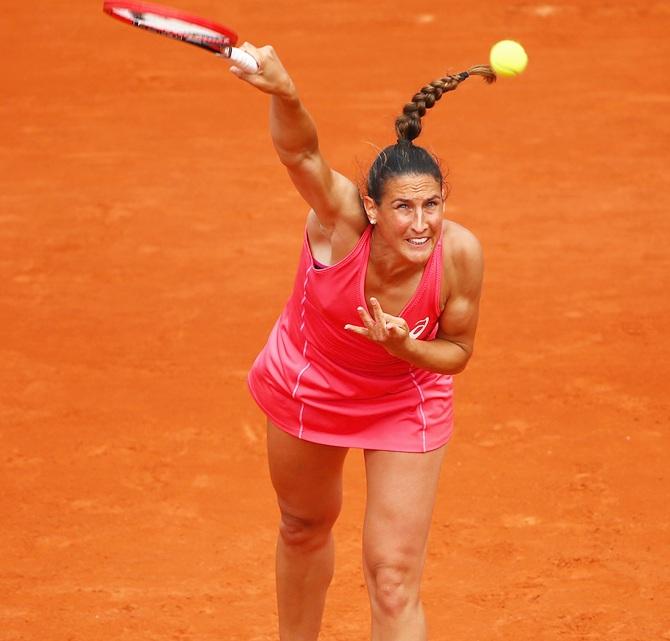 Virginie Razzano of France serves. Photograph: Clive Brunskill/Getty Images
Virginie Razzano astonished the French Open crowd on Monday when she served underarm on match point, and missed.
French Open PHOTOS: Berdych storms into second round
The French wildcard entry, who had dropped the first set to Paraguayan qualifier Veronica Cepede Royg in the first round match, missed her first serve on match point at 5-2.
She then spooned her second attempt over the net underarm style but it landed past the service line for a double fault that brought the score back to deuce.
Two points later she completed a 2-6 6-4 6-2 victory in front of a noisy home crowd on the Suzanne Lenglen court.
"I wasn't feeling that great today" said the 32-year-old veteran, who is ranked 182 in the world and whose best Roland Garros performance was reaching the fourth round in 2009 and who also stunned Serena Williams in 2012.
"I'm sorry, I spooned the ball over. That's the baggage that I carry," she added.
It is rare to see a professional tennis player serve underarm. A 17-year old Michael Chang famously did so in a classic fourth round French Open match against Ivan Lendl in 1989 as he suffered from cramps and dehydration.
He won the point, going on to take the title and become the youngest ever winner of the Roland Garros title.