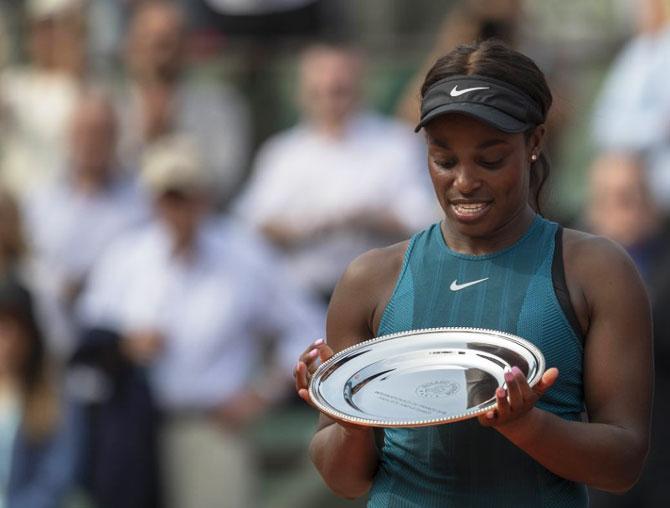 Sloane Stephens said she could not be satisfied but was still proud of herself after losing a French Open final that was all about recovery and resilience, on both sides of the net.
While winner Simona Halep had a lot to prove after losing her three previous finals at Grand Slam tournaments, Stephens knows all about coming back from nowhere after spending nearly a year on the sidelines with a foot injury.
The American had only recently returned to the circuit when she won last year's U.S. Open, beating friend and compatriot Madison Keys in the final.
A string of defeats followed that amazing feat but she kept focused until defying the odds by going all the way to Saturday's final in Paris.
"Not many players ever get to a Grand Slam final and I have won one and been in another one in a short period of time," she said. "I am not satisfied but I am proud of myself."
Stephens used her powerful game to the full in the first set, hitting winners almost at will, but Halep then stepped up a gear and went on to win 3-6, 6-4 6-1.
"She just raised the level of her game and started playing better," said the 25-year-old Stephens, looking perfectly relaxed and not at all bitter after losing to the world number one.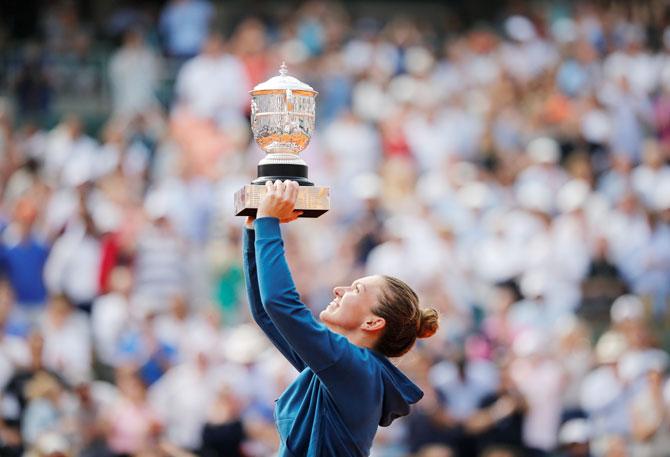 The number 10 seed in the showcase claycourt tournament, who will break into the top five when the latest world rankings are released on Monday, even seemed genuinely pleased for the Romanian, one of several players to have described Stephens's journey back from injury as inspirational.
"I think she's had a tough journey," Stephens said of Halep.
"I think winning here is very special and I'm glad she finally got her first slam. It's a beautiful thing, very special."
Stephens, who knows what to do when you win a Grand Slam title since the US Open, told Halep after the final that she had to lift up the trophy to show it to the crowd.
"Show the world your trophy," Stephens said when asked what she had told the winner.
"You have been waiting for this so you'd better put it up in the air and show them what you got today."