''He's so important for our game, one of the greatest legends of tennis in the history of the game.'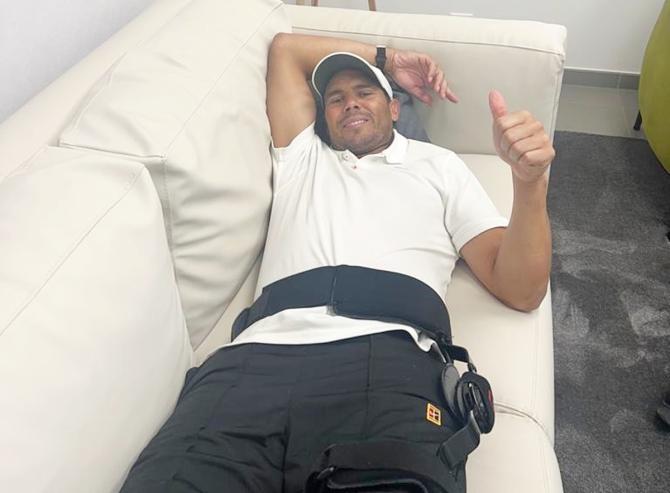 Rafael Nadal underwent surgery on his hip muscle, which is expected to sideline him for approximately five months.
Speaking about Nadal's surgery, Novak Djokovic expressed empathy based on his own experience with elbow surgery, acknowledging the challenging journey of recovery.
'It was his birthday yesterday, and he announced that he got his surgery,' Djokovic said after reaching the 2023 French Open quarter-final.
'I got one surgery in my career on the elbow, and I know how hard it is to get back. It's just one of those things that you don't want any athlete to go through.'
'Sometimes I guess it's necessary. For him it's been several times now throughout his career. I don't know what the severity of or the nature of his injury is, but, you know, if he got on a surgery table, it means there was no other solution.'
Djokovic extended his best wishes for a successful rehabilitation and emphasised the importance of seeing a healthy Nadal back on the court.
"So, you know, I really hope that, yeah, his rehabilitation process can go well and that we can see him next season,' he said.
'I think that he's so important for our game on and off the court, one of the greatest legends of tennis in the history of the game. We want to see a healthy Rafa, no question about it, playing for what he has announced his last season. You know, hopefully he's gonna be able to do that.'