Ivanovic enters a twilight zone, aka the French Open press room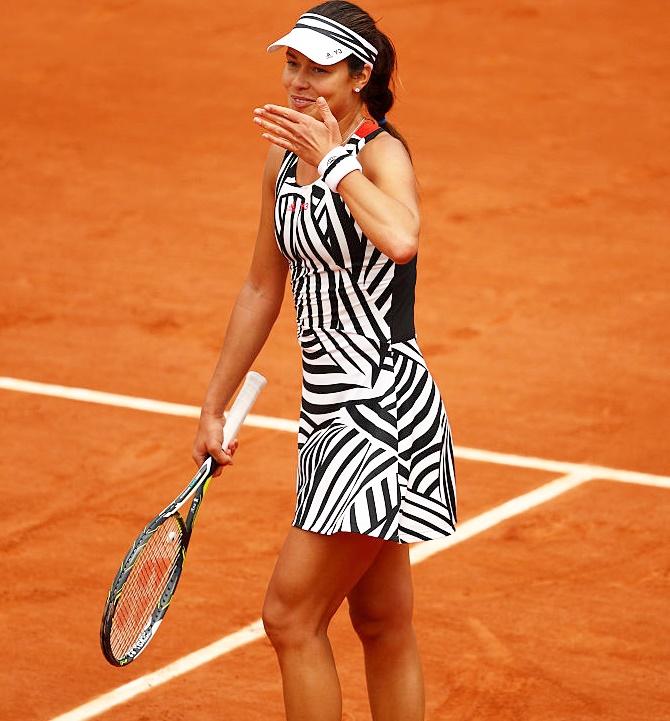 IMAGE: Ana Ivanovic of Serbia celebrates victory during the ladies singles second round match against Kurumi Nara of Japan on day five of the French Open. Photograph: Clive Brunskill/Getty Images.
As a former champion, Ana Ivanovic was all smiles as she sauntered in for her French Open press conference, expecting to get questions about her 7-5, 6-1 second-round win over Kurumi Nara on Thursday.
If only.
She looked rather bemused when she was asked by one reporter: "We have a question for you regarding Serbia's result at the Eurovision Song Contest. What do you think of the 18th position?"
Ivanovic negotiated that curve-ball by declaring: "I thought our song was great ... we deserved a much, much better position."
But Ivanovic was taken aback when another reporter said, "It is your last tournament as a 'Miss'. Can you tell us something about the wedding?"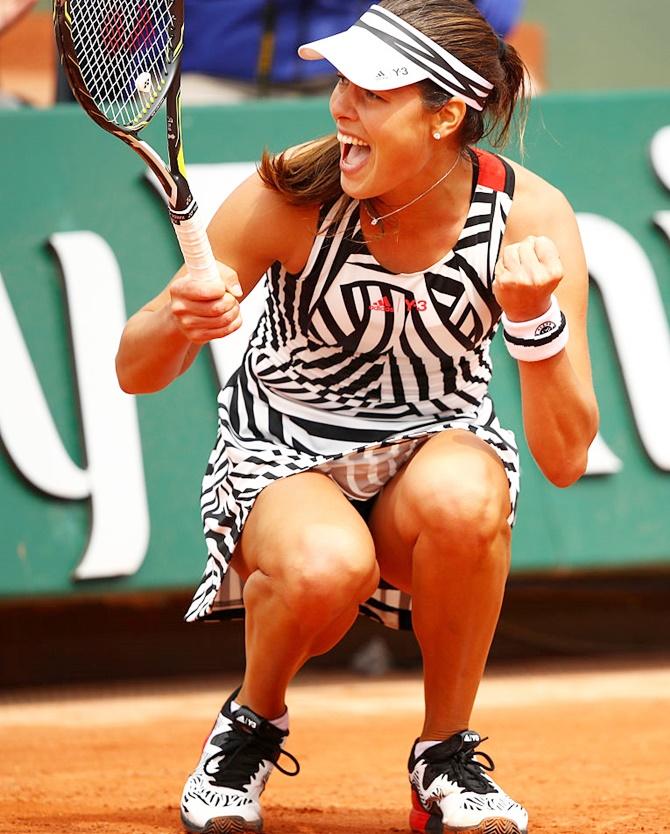 IMAGE: Ana Ivanovic of Serbia reacts. Photograph: Clive Brunskill/Getty Images.
Rumours are circulating that the 28-year-old plans to marry Manchester United midfielder Bastian Schweinsteiger before the Euro 2016 finals start on June 10. But a startled Ivanovic, shaking her head vehemently, reacted by saying "What?"
The exchange was cut short by the moderator, who barked "Next question".
Surely things would now get back to tennis?
No chance.
"So about your outfit. It looks really good on you. Could you talk about that? How do you like that outfit?
As she digested this latest question, the glazed look in Ivanovic's eyes said it all -- it was just one of those days in the life of a globe-trotting tennis professional.