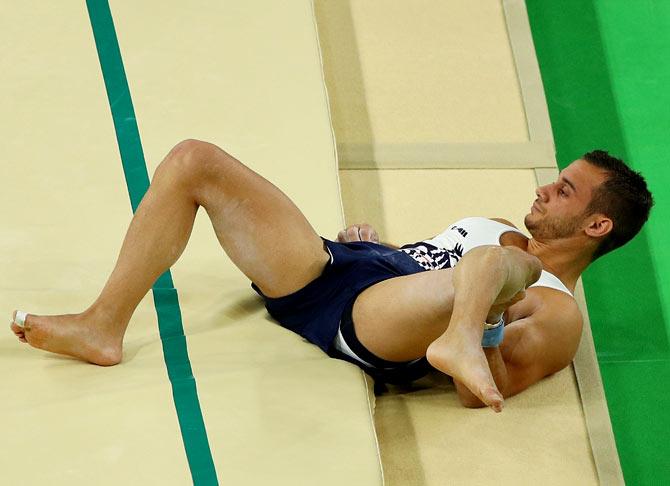 IMAGE: Samir Ait Said of France breaks his leg while competing on the vault during the Artistic Gymnastics Men's Team qualification on Day 1 of the Rio 2016 Olympic Games. Photograph: Scott Halleran/Getty Images
French gymnast Samir Ait Said discovered the perils of pursuing his Olympic dreams when he suffered a broken leg that was left dangling from below his knee following a crash landing from the vault during men's qualifying at the Rio Games 2016, in Rio de Janeiro on Saturday.

Ait Said covered his eyes with his right hand as he clutched the back of his knee while lying prostrate on the crash mat before officials ran to tend to him.

But it soon became apparent that he would take no further part in the Rio Games when he was lifted onto a stretcher that had been brought into the arena.

After a delay of several minutes, he was eventually wheeled out and raised one arm to acknowledge the loud ovation he received from the crowd.