Formula One racing legend Michael Schumacher's manager has revealed that the racer is making progress but faces a difficult and long recovery.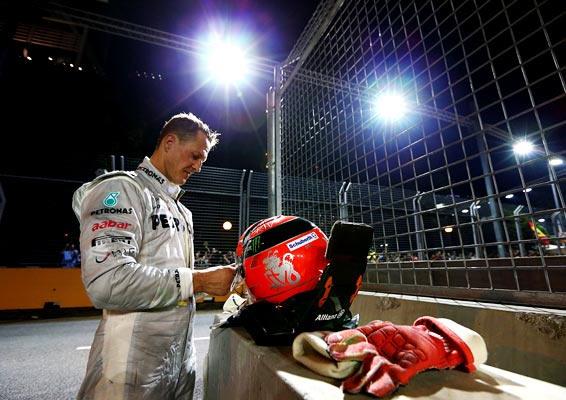 The champion racer suffered head injuries and was left in a coma after hitting his head while skiing in the French Alps last December.
His manager has further stated that there is still no clear time frame for Schumacher's recovery.
Sabine Kehm revealed that Schumacher is making progress appropriate to the severity of his situation, but added that it would be a difficult and long process, The Daily Star reported.
The seven-time world champion is believed to be wheelchair-bound following the accident but has returned home to Gland, Switzerland.
Kehm also said that Schumacher's family was taking comfort in fans' support. She added that she could only say again that the family is very happy and touched by the sympathetic messages.
"They appreciate the condolences from around the world," she added.
Schumacher's world was thrown into turmoil after a skiing accident in Meribel, France, last December when he suffered devastating head injuries after hitting rocks at high speeds on the slopes.
The champion was put in a medically-induced coma after being airlifted from the side of the mountain.
Schumacher is currently being cared for at a state-of-the-art facility at his home on the banks of Lake Geneva.
Image: Michael Schumacher
Photograph: Robert Cianflone/Getty Images