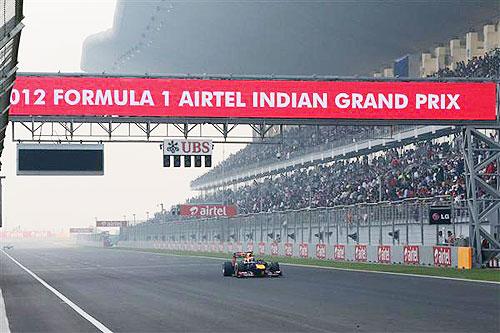 The absence of Formula 1 has contributed to this period of stagnation of F1 in India

Former FMSCI chief Vicky Chandhok on Monday severely criticised the governing body's current regime, saying it has done little to promote Indian motorsport that now finds itself in a state of 'doldrums'.
Chandhok said that the lack of stability and vision shown by Bharath Raj-led Federation of Motor Sports Club of India (FMSCI) is one of the main reasons why the sport is undergoing a period of stagnation, besides the absence of Indian Grand Prix from the Formula 1 calendar.
"I just can't see any improvement in the last two years, the sport has not grown at all. The fact that we have had two presidents in the last two years shows instability at the top," Chandhok, who was FMSCI president for seven years, said.
"The problem is lack of communication. The hype that motorsport desperately needs is missing. The absence of Formula 1 has also contributed to this period of stagnation," he said further.
Chandhok's first stint at the FMSCI helm was from 2005 to 2007 before he was elected again in 2010. It was under his tenure that Formula 1 made its India debut in 2011, two years after which he decided to step down.
Substantiating his view that that the FMSCI is not doing enough at the moment, Chandhok said, "There were big strides being made by the previous regime. We had 14-15 people on various FIM and FIA Commissions (world bodies for two-wheel and four-wheel racing respectively).
"We had a lot of interactions going on with international community, relationship with international bodies (FIA and
FIM) was at an all-time high. Unfortunately, that is not the case anymore. There have been deserving people, who have been replaced or they don't find a place on the FIA and FIM Commissions anymore.
"There are still 11 people on the various commissions but we don't have anyone on the single seater commission, which is an important area for India," said the former racer of the national body that was recently re-recognised by the Sports Ministry.
Though FMSCI can't do much in bringing Formula 1 back to India as it is a matter between FOM and race promoters, Jaypee Group, Chandhok feels it should have made more effort in bringing other international events to the country.