Ferrari will run separate design teams to simultaneously develop next year's Formula One car and the one for 2014, when the technical rules are due to change substantially.
Team principal Stefano Domenicali told the Ferrari website that they had been working on a reorganisation programme for several months.
He said Ferrari would be using the Toyota wind tunnel in Cologne, Germany, until August as their own one - which was blamed for the failure of aerodynamic updates this year - was closed for rebuilding.
"We have also adopted a better method of splitting up the work between those who run the wind tunnel and those who should concentrate more on the creative side of the job," added Domenicali.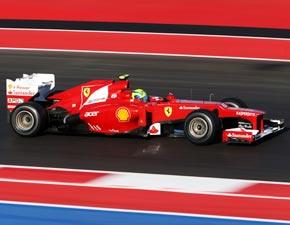 "This year, we saw that when we do too many things at the same time, maybe we are not efficient enough."
Ferrari started the season slowly with a car that was off the pace despite the best efforts of driver Fernando Alonso, who ended the season as runner-up to Red Bull's Sebastian Vettel, to compensate.
The team have not won a drivers' title since 2007.
On the design side, Simone Resta will lead work on the 2013 car while Fabio Montecchi focuses on the 2014 one under the overall supervision of chief designer Nikolas Tombazis.
The 2013 car will be launched at the end of January or early February, before the first test at the Jerez circuit in southern Spain starts on February 5.