Former Premier League striker Delroy Facey was found guilty of conspiracy to commit bribery in a match-fixing trial on Wednesday.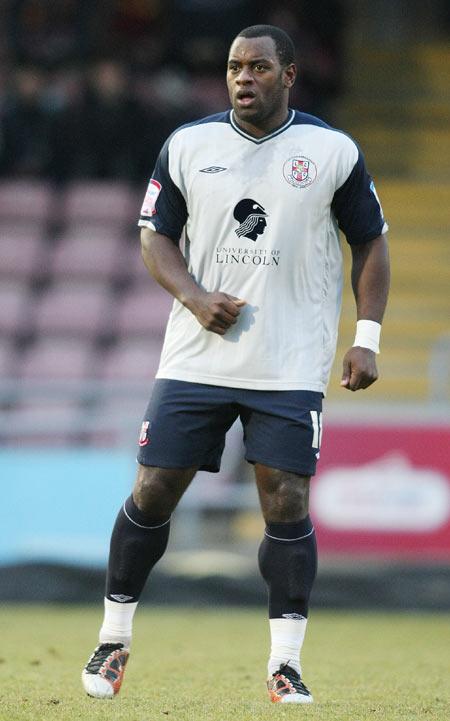 Facey, who made 10 Premier League appearances for Bolton Wanderers in a journeyman career that included nine matches for West Bromwich Albion and ended at Hereford in 2012, was convicted at Birmingham Crown Court after a three-week trial.
Non-league player Moses Swaibu was also found guilty.
Facey, 35, had been arrested in November 2013 and pleaded not guilty.
The charges were part of a match-fixing investigation that has already secured the convictions of Singaporean Chann Sankaran, Sri Lanka-born Briton Krishna Ganeshan and Michael Boateng for paying footballers to influence the outcome of games.
Sankaran and Ganeshan were both jailed for five-years in June 2014, while Boateng received a 16 month sentence for conspiracy to bribe.
The court heard that Facey had acted as middle-man for the syndicate led by Sankaran and Ganeshan, although there was no evidence of any matches actually being fixed.
Facey had claimed he was "humouring" the syndicate and did not take them seriously.
Three players jailed for match-fixing in Norway

Three Norwegian third division players were among five men jailed on Wednesday after they were found guilty of fraud and corruption in the country's first match-fixing trial.

The trio -- Drin Shala and Formose Pape Mendy of Follo and Alban Shipshani of Asker -- were charged with accepting money to fix results. Two other players were acquitted by Oslo's District Court.

After a three-week trial in which the court heard secret recordings of telephone conversations and details of illicit meetings in Sweden where offers were made to fix results, Shala and Shipsani were handed prison sentences of eight months each, with Mendy receiving six months.

All three players have said they will appeal the verdicts.

"This judgement sends out an important signal that you do not fix matches in Norway unpunished," Norwegian FA (NFF) general secretary Kjetil Siem said in a statement.

"We are pleased that the police have taken the matter very seriously, while I commend the clubs, with Follo FK leading the way, for the way they have handled this difficult case."

The charges related to games played by the Asker and Follo clubs in the third tier of Norwegian football in 2012.

In one of the games that came under scrutiny, Follo had led 3-0 against Ostsiden only to lose 4-3. That shock result caused Follo to report their suspicions of match-fixing to the Norwegian FA, and a police investigation was launched.

In another game Asker were hammered 7-1 by Frigg, and the Norwegian FA also took the unprecedented step of postponing a game between Ullensaker/Kisa and HamKam amid concerns that the match had been fixed.
Image: Delroy Facey

Photograph: Pete Norton/Getty Images