Former Brazil football international Adriano has reportedly been charged with links to a drug lord in Rio de Janeiro.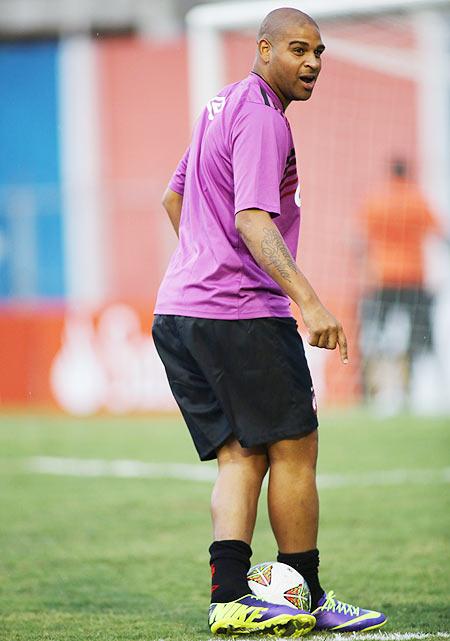 Prosecutors said that Adriano, who had a successful career as a striker in Italy, winning titles with Inter Milan, gave a drug dealer a motorbike that was used in criminal activities. His career was cut short due to off-field problems and injuries.
Adriano had been negotiating a comeback with second division French club Le Havre , The BBC reported.
The allegations first emerged in 2010.
Brazilian police said that Adriano had bought a motorbike in 2008 and registered in the name of the mother of a known drug dealer, Paulo Rogerio de Souza Paz, known as Mica.
The bike was used for drug trafficking in one of Rio's shantytowns, or favelas, then controlled by a powerful criminal gang, Comando Vermelho or Red Command.
Adriano denied at the time the allegations.
Media reports in Brazil said that they have not been able to contact Adriano, who was due to fly back to Rio de Janeiro on Tuesday night.
Meanwhile prosecutors have not requested an arrest warrant against Adriano, but have asked for his passport to be seized, the report added.
Photograph: Giuliano Gomes/Getty Images