News of all that's transpired on and off the football field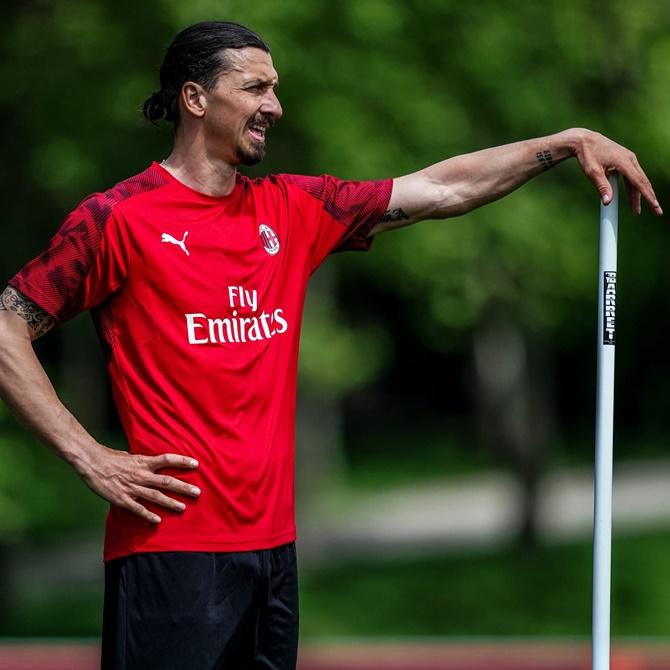 Zlatan Ibrahimovic is set to return to the AC Milan squad following a calf muscle injury which has kept him out since the season resumed, coach Stefano Pioli said on Tuesday, describing the 38-year-old Swede as a hungry lion.
Pioli said that Ibrahimovic, who returned for a second stint in January and injured his calf in training in late May during the coronavirus stoppage, was likely to be included in the squad for the match away to lowly SPAL on Wednesday.
"Ibrahimovic is doing well. He's a lion, he's always hungry. He had a great training session yesterday, if he repeats that today and gives me the all clear then he'll be in the squad," Pioli told Milan's television channel.
Milan, who dropped to 14th at one point this season, have lost only two matches since the start of the year and have climbed to seventh and may be on course for a Europa League place.
Pioli was appointed in October to replace Marco Giampaolo, who was fired after only seven games of the season, and has slowly but surely begun to turn things around.
"It takes time to build a team and make it grow while implementing your own ideas. But we mustn't look back, we have to live out these moments with full attention and intensity," said Pioli.
"There are 30 points up for grabs for us to try and achieve our goal. Our current average of two points a game is an excellent figure. We're hoping to keep it up, and we're hoping that it will be enough to qualify for Europe."
Lampard hails Chelsea's men of steel after perfect restart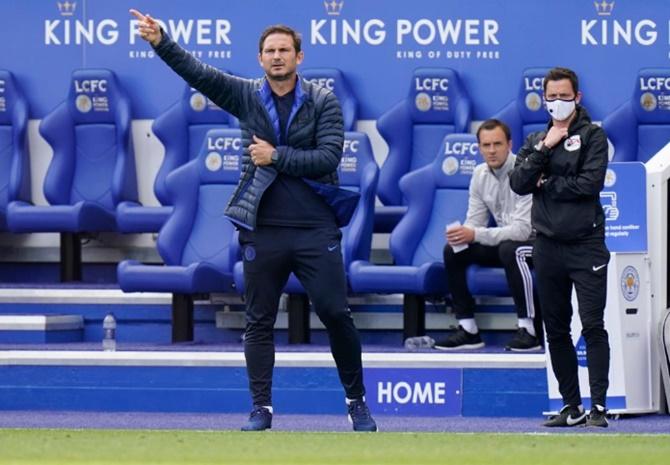 Chelsea manager Frank Lampard believes his players have shown steel to grind out results and developed a knack of converting goalscoring chances in a perfect restart to the 2019-20 campaign.
Lampard, whose Chelsea side booked an FA Cup semi-final spot with a 1-0 win over Leicester City at the weekend, has also guided the team to Premier League victories over Aston Villa and second-placed Manchester City.
While some English clubs have struggled to get going since the resumption earlier this month, Chelsea have scored five goals in three matches as they continue to gather momentum for the season run-in.
"I'm happy to win games and with elements of the games we've played, particularly the first two," Lampard told a news conference ahead Chelsea's league clash against London rivals West Ham United on Wednesday.
"We showed steel against Man City, it's something we must improve and get better at.
"We have had a lot of games where we have had chances but not converted. We have shown a good eye for it (since the restart). We have created a lot. We are scoring more regularly and we'll strive for more."
Chelsea's two new signings Timo Werner and Hakim Ziyech will officially join the club on Wednesday, with Lampard currently working out a plan to integrate the pair into the first-team squad.
Ziyech and Werner arrive from Ajax Amsterdam and RB Leipzig respectively but are ineligible to play for Chelsea for the rest of the current season.
"Hakim hasn't played for a while and Timo finished at the weekend," Lampard added.
"We will formulate a plan for them which will look slightly different individually and I'll decide how it looks at the training ground, whether that means mixing with the squad or some physical work in the shorter term for themselves."
Arsenal's Arteta counts on home form to qualify for Europe
Arsenal have little room for error if they are to qualify for European competition next season and will count on their home form to climb up the table, manager Mikel Arteta said on Tuesday.
Arsenal, 10th in the standings, have played three consecutive away games since the Premier League's restart this month, while their FA Cup quarter-final win over Sheffield United on Sunday was also away.
Wednesday's match against bottom side Norwich City will be their first at the Emirates Stadium since the restart. The north London side picked up 13 points in their last five home games before the COVID-19 lockdown.
"Every game is going to be a must-win game from now because we have a few teams ahead of us so the margin for error is minimal. At home we have to be very strong if we have any chance of finishing in European places," Arteta told reporters.
"We really want to play at home, that's where we enjoy (playing) more. But obviously, not having the fans is a tremendous disadvantage."
Arteta confirmed 19-year-old centre back William Saliba, who was signed last year but loaned back to St Etienne, will complete the season with the Ligue 1 club so he can play in the French Cup final against Paris St Germain on July 24.
"He's been over there all year, he's earned his right to play that final if the manager wants to do that. We have to give him the opportunity to do that, to enjoy that and we'll have him after," Arteta said.
FIFA bans former top official Kattner for 10 years
Soccer's world governing body FIFA has banned Markus Kattner, a former leading official in the Zurich organisation, for 10 years and has fined him one million Swiss francs ($1.06 million) after a probe into bonus payments.
"The adjudicatory chamber of the independent Ethics Committee has found Markus Kattner, former FIFA Deputy Secretary General and Acting Secretary General, guilty of conflicts of interest and having abused his position, in violation of the FIFA Code of Ethics," FIFA said in a statement on Tuesday.
"The investigation into Mr Kattner covered various charges concerning bonus payments in relation to FIFA competitions that were paid to top FIFA management officials (including Mr Kattner), various amendments to and extensions of employment contracts, reimbursement of private legal costs, and Mr Kattner's duties as an official."
African Cup of Nations postponed from January next year to 2022
Next January's Africa Cup of Nations finals in Cameroon have been postponed by one year and will now take place in 2022, the Confederation of African Football (CAF) decided on Tuesday.
The COVID-19 health crisis has suspended football across most of the continent since March and left little time to complete the qualification competition, said CAF president Ahmad Ahmad at a news conference.
The Cup of Nations were due to be held from Jan. 9-Feb. 6 next year but will now be scheduled for January 2022.
"This decision was taken due to the uncertainties about the coronavirus health situation and especially because of the scheduling problems since four rounds of qualifiers would need to be fitted into the October and November windows for international matches," said Ahmad.
The Africa Nations Championship, which is the tournament for quasi-national teams made up of locally-based players only, will now be played in January during the period initially planned for the Cup of Nations having been postponed from April this year.
Cameroon will also be asked to stage the semi-finals and final of this year's African Champions League, CAF's executive committee decided at a meeting.
There will be a single semi-final stage and then the final, likely in September, said the CAF president.
The same procedure will be used for the African Confederation Cup, suspended before the semi-final stage. Its last three games will be staged in Morocco.
"But we have to see what happens with the pandemic and what the situation will be. We have made a decision today but this could all change tomorrow," added Ahmad.
CAF has decided to scrap this year's African Women's Championship. No new host has been found since Congo withdrew last year.
However, CAF said it would launch a Women's Champions League in 2021.
African football's governing body said it had allocated an additional $16.2-million to assist member associations hit by the COVID-19 pandemic. Each country will be given an extra $300,000.