News of all that's transpired on and off the football field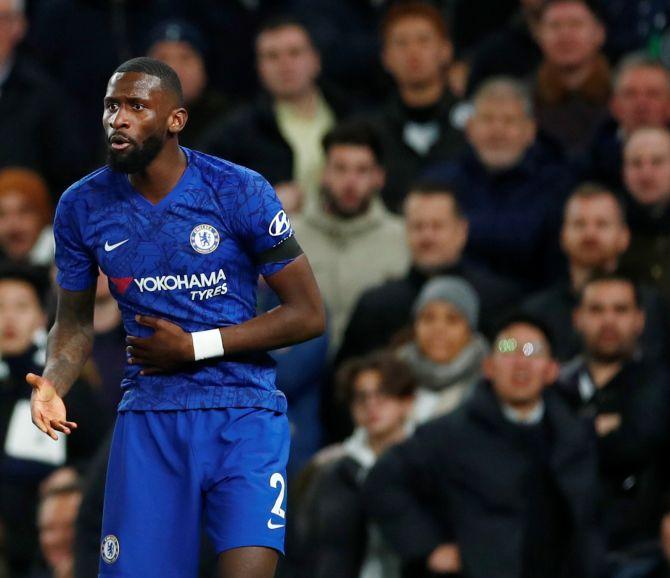 England football club Tottenham Hotspur and Metropolitan Police have closed its investigation into the alleged racist abuse of Chelsea's Antonio Rudiger due to lack of evidence.
During the Premier League clash between Chelsea and Tottenham on December 22, Rudiger had complained of being subjected to racial abuse.
"The club and the Metropolitan Police have now exhausted all avenues of investigation following the reported incident at our home fixture against Chelsea on December 22," Tottenham said in an official statement.
"We carried out extensive reviews of CCTV images and footage, working with professional lip readers. All materials and reports have now also been reviewed by the police who have carried out their own investigation," it added.
During the match, referee Anthony Taylor had called for an announcement to be made over the stadium's public address system to warn fans against making racist comments.
"The police have notified us today that, having reviewed and investigated, they have closed the crime report as they can find no evidence to support the allegation of racial abuse," Tottenham's statement further read.
Tottenham had to face a 0-2 defeat against Chelsea. The side is currently placed at the sixth place in the Premier League standings with 30 points from 21 matches.
While, Chelsea is in fourth place with 36 points from 21 matches. (ANI)
Liverpool to visit Bristol City or Shrewsbury in FA Cup fourth round
Premier League leaders Liverpool, who fielded a virtual youth side and still beat Everton in the FA Cup third round on Sunday, will visit either Championship side Bristol City or League One Shrewsbury Town in the fourth round following Monday's draw.
Bristol City, who drew 1-1 at home to Shrewsbury on Saturday, pulled off one of the great FA Cup shocks last time they faced Liverpool, winning a third-round replay 1-0 at Anfield in 1994 as a second-tier side, a result that led to the resignation of the Anfield club's boss Graeme Souness.
Shrewsbury had less luck in their only ever meeting with Liverpool, losing 4-0 at home in the fourth round in 1996. The Merseysiders, currently world and European champions, last won the FA Cup in 2006.
Holders Manchester City host Fulham, who knocked out Premier League Aston Villa on Saturday, while Manchester United or Wolverhampton Wanderers, who drew 0-0 at Molineux on Sunday, will play last year's runners-up Watford or Tranmere Rovers, who came from 3-0 down to draw their third-round game 3-3.
Arsenal, who have won the world's oldest cup competition a record 13 times, will be away to Bournemouth after beating Championship leaders Leeds United 1-0 in the last third round tie on Monday.
Burnley v Norwich City is the only other guaranteed all-Premier League match-up among the fourth round fixtures, which will be played between Jan. 24-27.
Fourth round draw:
Bristol City or Shrewsbury Town v Liverpool
Watford or Tranmere Rovers v Wolverhampton Wanderers or Manchester United
Manchester City v Fulham
Rochdale or Newcastle United v Oxford United
Hull City v Chelsea
Bournemouth v Arsenal
Burnley v Norwich City
Southampton v Middlesbrough or Tottenham Hotspur
Northampton Town v Derby County
Brentford v Leicester City
Queens Park Rangers v Sheffield Wednesday
Portsmouth v Barnsley
Bristol Rovers or Coventry City v Birmingham City
West Ham United v West Bromwich Albion
Reading or Blackpool v Cardiff City or Carlisle United
Millwall v Sheffield United
Boca Juniors' Italian midfielder De Rossi retires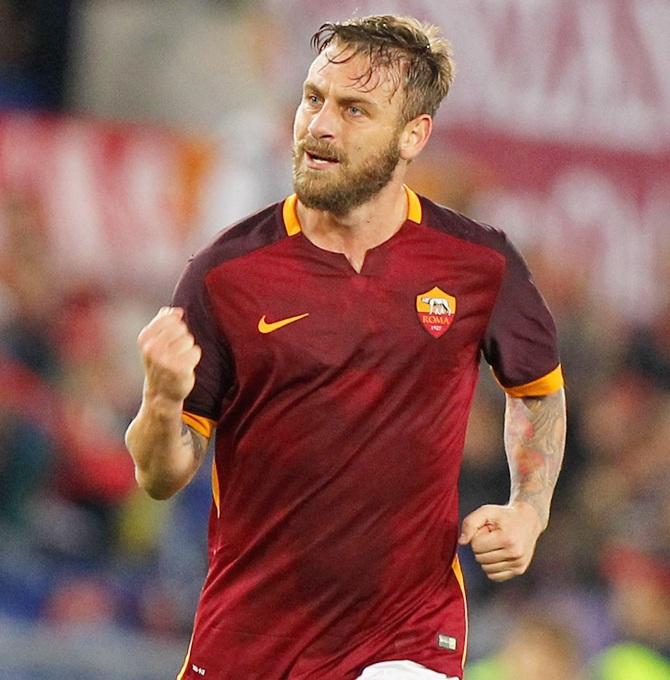 Daniele De Rossi, the Italian midfielder who joined Boca Juniors last year after a career spent at AS Roma, announced his retirement from the game on Monday and said he will return home to spend more time with his family.
De Rossi, who won the World Cup with Italy in 2006, surprised colleagues and fans alike when he moved to Buenos Aires in July to play for a club he said he had always admired.
However, he was dogged by injury and made only seven appearances for the Argentine giants and scored one goal. The 36-year old told reporters he would take some time off before studying to become either a coach or director.
"I feel the need to get closer to my daughter and my family," he said.
"There's nothing else behind this."
---
Edited by Norma Godinho