News of all that's transpired on and off the football field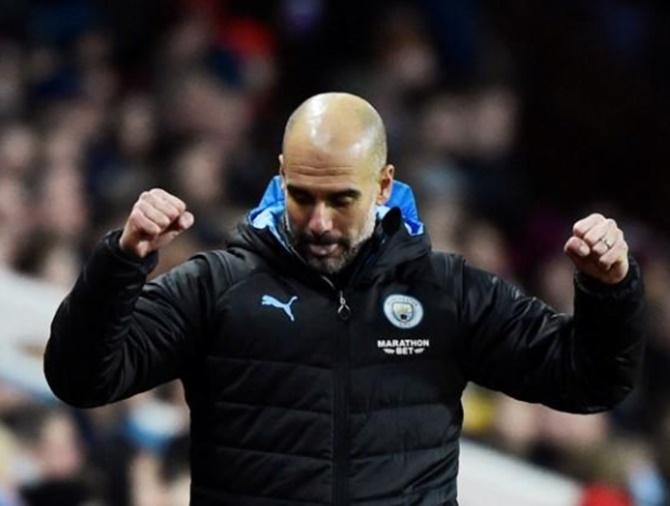 Manchester City manager Pep Guardiola has said he will definitely be in charge at the Etihad Stadium next season, despite his club failing to keep up with runaway Premier League leaders Liverpool this term.
After winning back-to-back Premier League titles in 2017-18 and 2018-19, Guardiola's City find themselves far behind Liverpool this season. They head into Saturday's match against Crystal Palace 14 points off the top spot.
This has led to speculation that Guardiola could move on after a successful spell in the English game.
But the Spaniard said he has no plans to quit before the end of his contract in 2021.
"Unless they sack me, I am staying, 100 per cent," Guardiola told reporters.
"I enjoy working with them and I like it, but even if it's going bad and we are not in the Champions League, I will not leave.
"As a manager, there are good and bad moments, you don't win all the time. But it's all about what we can do next and how we can improve."
Mourinho takes swipe at Inter's Conte over Eriksen remark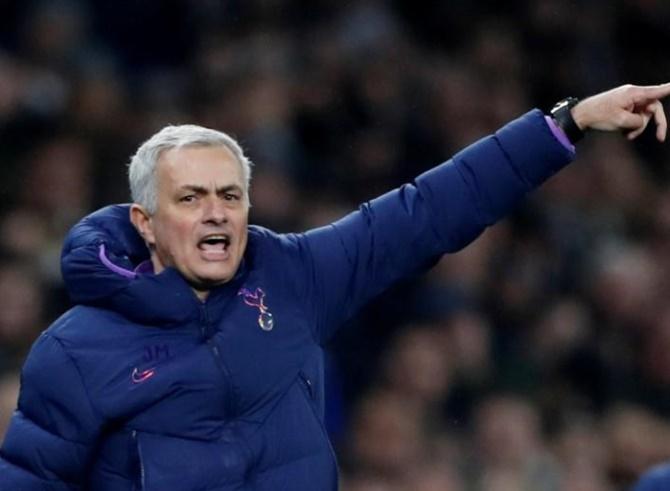 Tottenham Hotspur manager Jose Mourinho has reignited his feud with Antonio Conte after the Italian coach discussed Christian Eriksen's proposed transfer from the North London club to Inter Milan.
Danish playmaker Eriksen will be out of contract at Spurs at the end of the season, and Italian media reports have linked him to a move to Conte's Inter in the January transfer window.
Conte, who on Friday secured a deal for Manchester United defender Ashley Young, told Italian media: "Eriksen? We have to go to people who have already had a career, who are at the end of their contracts."
Spurs have not received a bid from Inter for Eriksen, according to Mourinho, who said he felt Conte had broken a managerial code by publicly speaking about a player still contracted to another club.
"I think Antonio, he has said publicly (about Eriksen)," Mourinho told reporters.
"I think we coaches should all behave in the same way in relation to transfers. I think we should always be closed, until something happens."
"You protect everybody. Is it a question of respect? I don't want to give you a headline. That's up to you."
The two managers exchanged tit-for-tat verbal blows via the media when Mourinho was in charge of Manchester United and Conte was the Chelsea boss.
In the 2017-18 season Mourinho said he would never be 'suspended for match-fixing', referring to Conte's four-month ban at Juventus for failing to report alleged match-fixing. In response, Conte branded his counterpart a 'little man' and a 'fake'.
Amid speculation about a possible transfer, Mourinho said he believed Eriksen deserves to have some clarity about his future at Spurs.
"I think he needs Jan. 31 to come and to be sure that he is going to stay until the end of the season or before Jan. 31 to know that he is leaving," Mourinho added.
"The only situation is to try to get the best from the players, which is what I am trying to do."
But he also made it plain a move was possible if a good offer came up.
"If we don't have an offer to sell him, how can we sell him? It is as simple as that."
Setien still pinching himself after landing Barca job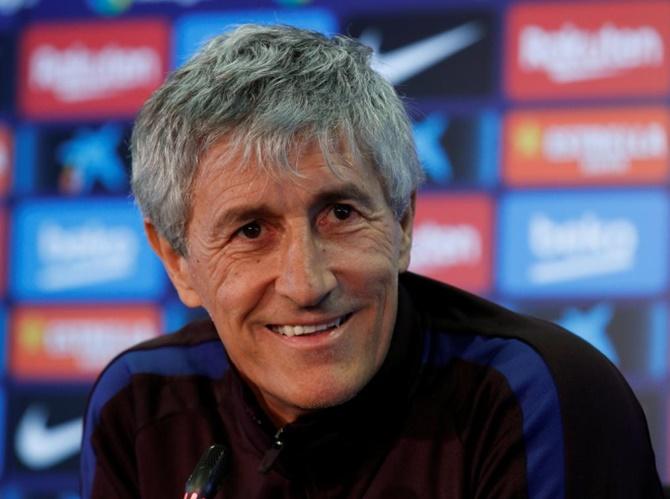 Barcelona's new manager Quique Setien says he is still buzzing with excitement about being put in charge of the Spanish champions as he prepares for his first game with his new side, at home to Granada on Sunday.
The 61-year-old was the surprise choice earlier this week to succeed Ernesto Valverde when the coach was sacked on Monday despite leading Barca to back-to-back titles and taking them to the top of the standings at the halfway point of the season.
"Every morning when I wake up I say to myself 'Jesus Christ, I'm going to go and coach these players'," Setien told a news conference on Saturday.
"The week has gone very well, much better than I had expected. You never know how players are going to respond, but I have been surprised by the attitude they have shown to work and accept the changes that I am proposing."
A former journeyman midfielder, Setien has spent most of his coaching career outside the top flight, with his best achievement being when he guided Real Betis to sixth place in La Liga two seasons ago.
Setien has put his boots on and joined some of the team's training sessions himself, and was filmed laughing with midfielder Arturo Vidal after the Chilean tried to embarrass him by passing the ball through his legs.
"I like to feel football from the inside, so I like to participate in parts of the session and transmit my knowledge to the players that way," he explained.
Having been brought to the club with the task of restoring the sense of excitement Barca used to be renowned for, Setien's side will be expected to entertain fans against Granada.
But he said no-one will be compelling the team to turn on the style more than him.
"The club are not demanding, I am. I've never accepted low standards, no-one at the club will have to say anything to me because I'll come to work every day eager to transmit to my footballers that we have to win," he said.
"Tomorrow I hope we see a Barca team that is not over-excited but that is motivated to put into practice all the things we have been working on this week."
Setien will be without second top scorer Luis Suarez for four months due to a knee injury, and Ousmane Dembele is also out for the Granada game along with Frenkie de Jong who is suspended.