La Liga slashes wage cap by 610 million euros for 2020-21 season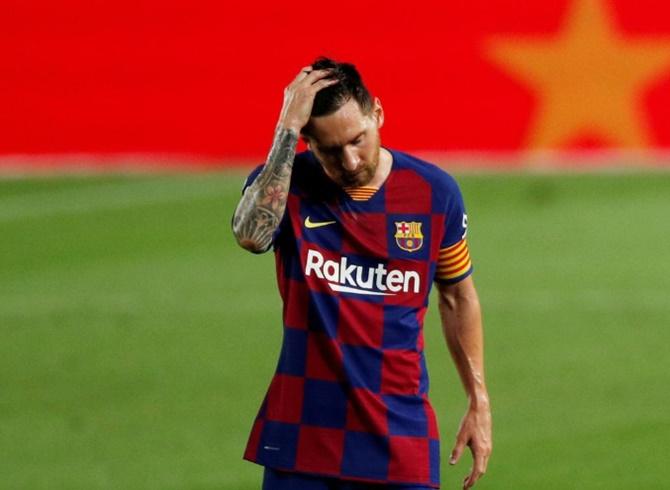 La Liga has slashed spending limits for its clubs by 610 million euros ($724.25 million) for the 2020-2021 season due to the financial impact of the COVID-19 pandemic, Spain's top soccer league said on Tuesday.
Barcelona's salary cap has been cut to 382.7 million euros from last season's 671 million euros, while defending champions Real Madrid can spend 468 million euros, down 172.5 million euros from last season's spending limit.
Barcelona, who posted an after-tax loss of 97 million euros for the 2019-20 financial year, initiated a fresh round of pay cuts last month despite opposition from several players.
The club had earlier imposed a temporary pay cut of 70% lasting from March to June, and got rid of several high earners, including striker Luis Suarez and playmaker Ivan Rakitic, in the close season.
Atletico Madrid, who finished third last season, will be allowed to spend 252.72 million euros in 2020-21, down nearly 96 million euros from last season's 348.50 million euros.
"This squad spending limit denotes the maximum amount that each club can spend... including spending on the first team in relation to players, the manager, assistant manager and fitness coach," La Liga said in a statement.
Atletico's Herrera injures thigh ahead of Barcelona clash
Atletico Madrid midfielder Hector Herrera is set to miss Saturday's La Liga clash with Barcelona after sustaining a thigh injury.
The 30-year-old sat out Mexico's friendly against South Korea last week and returned to Spain to undergo tests, where it was confirmed he had suffered an injury to a muscle in the upper leg.
"Herrera returned from the Mexico National Team's squad due to some discomfort," Atletico said in a statement.
The club said that after arriving in Madrid he underwent tests that confirmed he had injured the biceps femoris, a muscle in the upper part of the leg.
Atletico will also be without Uruguay forward Luis Suarez, who tested posted for COVID-19 on Monday.
Ukraine-Switzerland Nations League match cancelled due to COVID-19
Ukraine's Nations League game against Switzerland has been cancelled after the entire Ukraine team was placed in quarantine following positive COVID-19 tests within the squad, the Ukraine Association of Football (UAF) said on Tuesday.
Three Ukraine players - Eduard Sobol, Yevhen Makarenko and Dmytro Riznyk - tested positive for the novel coronavirus on Monday.
UEFA told UAF that the Department of Health of the Canton of Lucerne had quarantined the entire delegation from Ukraine so the match was off, UAF said in a statement.
"UEFA, UAF and the Swiss Football Association are ready for the match, but the ban (by) local authorities cancels all hopes of football organizations to hold the game," it said.
UEFA will decide later on what to do about the missed match, UAF said.
Ukraine travelled to Switzerland after being defeated 3-1 by Germany last Saturday.
FIFA asks tech firms for better visuals for tight VAR calls
FIFA has asked technology companies to develop ways to improve visuals to help its officials with close video assistant referee (VAR) decisions on offsides, the global soccer governing body said.
The current system, which involves the use of dotted lines to determine whether a player is offside, has come under fire following a string of controversial calls in Europe's top leagues.
In a bid to improve the system, FIFA said companies would be provided with 'anonymised datasets' of offside decisions based on which they should present possible solutions.
FIFA also said that three technology providers have expressed an interest in developing semi-automated technology to improve the review process for offside incidents.
"The aim of this development phase is to further improve the algorithms of the systems based on a collection of datasets from hundreds of different offside incidents," the governing body said.
FIFA also said it discussed the development of the VAR "light" concept, which aims to create more affordable technology which can be implemented at all levels of the game.