News of all that's transpired on and off the football field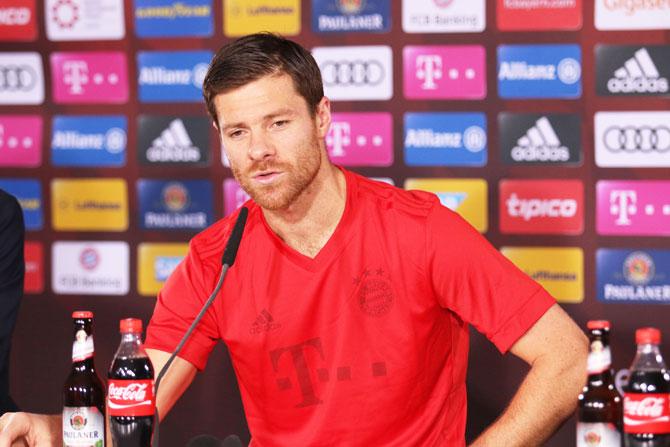 IMAGE: Former Spain midfielder Xabi Alonso. Photograph: FC Bayern via Getty Images
Spain's prosecutor said on Wednesday it was seeking a five-year jail sentence and a fine of 4 million euros ($4.9 million) for former soccer player Xabi Alonso over accusations of tax fraud.
The prosecutor said in a statement Alonso is accused of defrauding the Spanish state of some 2 million euros between 2010 and 2012.
The prosecutor called for the same sentence to be applied to Alonso's financial advisor Ivan Zaldua Azcuenaga and the administrator of consultancy shell company, Ignasi Maestre Casanova.
Better late than never for Alonso after Spain call-up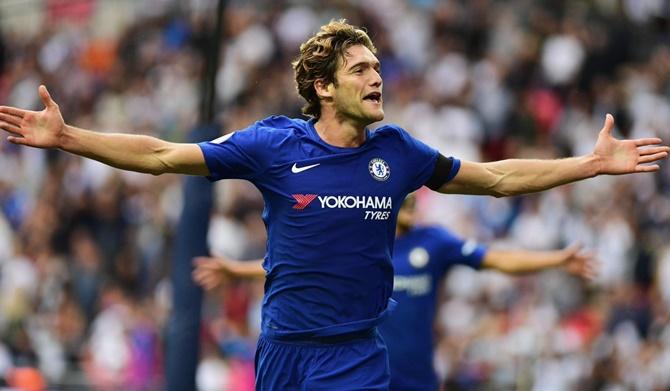 IMAGE: Chelsea's Marcos Alonso celebrates. Photograph: Chelsea FC/Twitter
Marcos Alonso is keen to prove himself at international level after the Chelsea defender earned his first senior Spain call-up for the upcoming friendlies against Germany and Argentina.
The left-back, who joined Chelsea in 2016, has featured in 40 of the London side's 49 total fixtures this season, with his solid form rewarded by a place in coach Julen Lopetegui's 24-man squad.
The 27-year-old Alonso's last international appearance was for the Spanish under-19 team in 2009.
"Whether it's late or not, the important thing is that I'm here," Alonso told reporters on Tuesday.
"My focus was on doing well at Chelsea and this was a welcome surprise. This is a reward for the work I've done in recent years... I'm thrilled and looking forward to this experience.
"It's a chance to prove myself and for me to adapt quickly to the side, and hopefully, to return to the national team more times."
Should Alonso earn his first cap, he would follow in the footsteps of both his grandfather and father in representing Spain at senior level.
Spain will travel to face World Cup holders Germany in Duesseldorf on Friday before hosting Argentina at the Estadio Wanda Metropolitano in Madrid on Tuesday