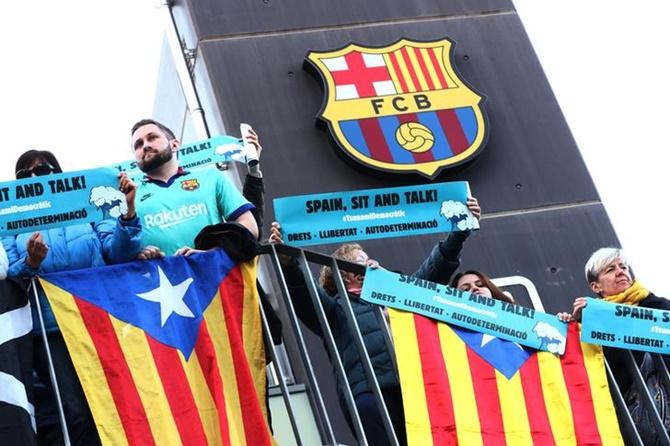 Barcelona have overtaken Real Madrid to top the Deloitte Football Money League for the first time and become the first club to break the 800 million euros (686 million pounds) revenue barrier.
The 23rd edition of the table shows an 11 percent rise in combined revenues, excluding transfer fees, for the top 20 clubs who between them enjoyed turnovers of a record 9.3 billion euros for the 2018-19 season.
Real Madrid have dropped to second, generating income of 757.3 million euros, while Manchester United remain third.
Arsenal have slipped out of the top 10 or the first time.
Barcelona's rise to the top with income of 840 million euros is a clear sign of 'a club adapting to changing market conditions' by bringing merchandising and licensing activities in-house, according to Dan Jones, partner in the Sports Business Group at Deloitte.
Bayern Munich remain in fourth position with Paris St Germain entering the top five ahead of Manchester City.
Champions League winners Liverpool are seventh, one place ahead of Tottenham Hotspur who they beat in the final.
Tottenham's 521.1 million euros income pushes them ahead of Chelsea and Arsenal, making them the capital's highest revenue generating club for the first time since 1996-97.
Once again the Premier League's eye-watering television broadcast deals have enables it to dominate the Money League with eight clubs inside the top 20.
Spain's La Liga has three and the Bundesliga have three while Serie A has four but Juventus are the highest-placed in 10th. Napoli have moved into the top 20.
Juventus' revenue increased 17% to 459.7 million euros, helped by the arrival of talismanic Portuguese forward Cristiano Ronaldo.
Apart from PSG, only Olympique Lyonnais of France's Ligue 1 are on the list.
The highest-ranked club outside the big five leagues is Ajax Amsterdam in 23rd place.
Manchester United hold talks with Sporting Lisbon to sign Fernandes: reports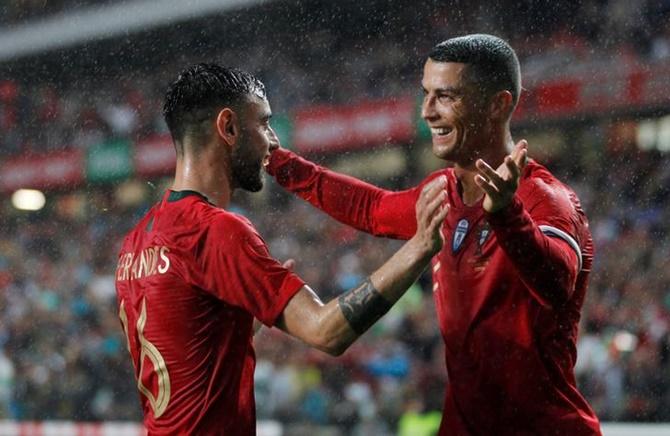 Manchester United have held talks with Portuguese side Sporting Lisbon over the transfer of midfielder Bruno Fernandes but the clubs are yet to agree a fee, British media reports said.
United, who are fifth in the Premier League, are looking to strengthen their midfield for the remainder of the campaign with record signing Paul Pogba recovering from ankle surgery and Scott McTominay nursing a knee injury.
The BBC reported Sporting valued the 25-year-old Fernandes at 60 million pounds ($77.97 million) while Sky Sports said the deal could see United defender Marcos Rojo move the other way.
Fernandes scored two goals as Sporting beat Vitoria Setubal 3-1 on Saturday and head coach Silas was unsure if the Portugal international would be available to face Benfica on Jan. 17.
"I can't guarantee any of these things because I don't know. Bruno is a huge player and all players like him have a lot of market," Sky Sports quoted Silas as saying.
"I don't like to think about it, but I'll be thinking of alternatives in case Bruno leaves. I hope it doesn't happen, but we have to start thinking that."