Bayern Munich's stellar season has been capped off with being crowned champions of Europe as Paris Saint-Germain were left to rue missed chances in Lisbon.
5 reasons why Bayern Munich won the final: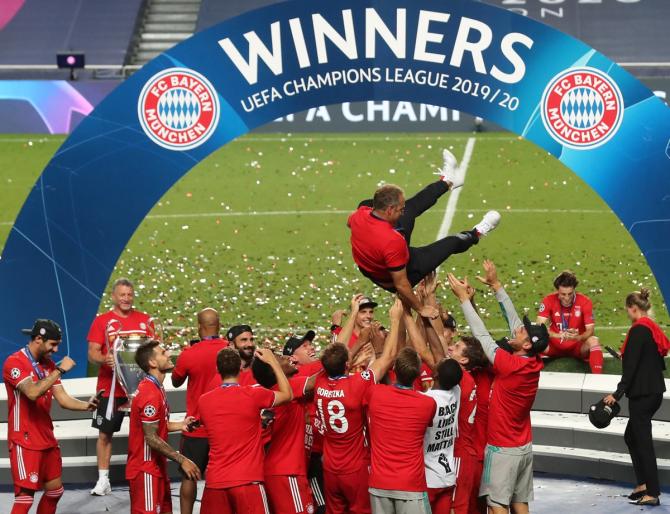 1. Captain Marvellous
Manuel Neuer gave a stellar performance at the back of a star-studded line-up and contributed with some crucial saves against what is arguably the finest front three in Europe at the moment in the form of Neymar, Kylian Mbappe and Angel Di Maria.
When he was not making match-winning saves, Bayern's No 1 was a vital part of the build-up, calm and collected playing passes inside the penalty area and regularly venturing outside the penalty area to break down the threat posed by his team's high defensive line.
2. Pressing Times
Bayern's coordinated high pressing has seen them decimate teams who choose to build up from the back in Germany and across Europe all season long and PSG were handed similar treatment in the final.
At multiple instances, Bayern pressurised their opponents into losing the ball in dangerous areas and on another day, the score-line would have been much more lopsided in favour of the Baverians -- something that Barcelona and Chelsea supporters will attest to.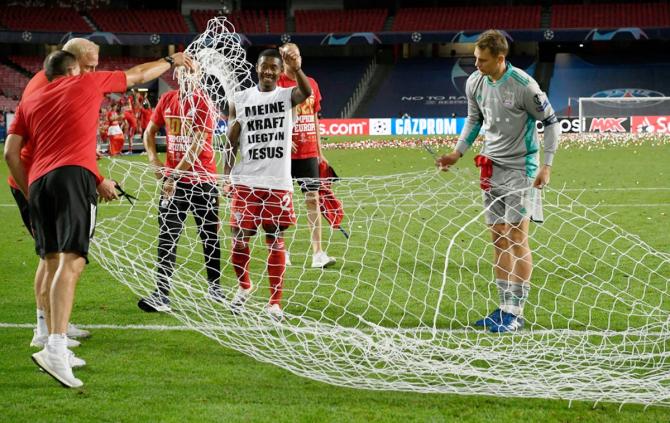 3. Cruise Control
With 62 per cent of the possession, Bayern dominated possession and used both flanks to full effect to control and dictate terms throughout the 90 minutes.
They had a total of 461 passes as compared to PSG's 260 and as with previous European outings this season, used the full width of the pitch to stretch out their opponents and never seemed to take the foot of the pedal for the entirety of the final.
4. Coman the Barbarian
With all of Europe wondering whether Robert Lewandowski would add to his impressive tally of 15 goals this season, up stepped Kingsley Coman with the all-important winner that will go down in the record books as the one that sealed the treble for Bayern.
The winger had an outstanding game and showed some great moments of individual brilliance in the first half before his all-important header off Joshua Kimmich's cross to seal the tie.
5. It's Mueller Time!
Probably one of the key players in the Bayern attacking setup and a seasoned veteran from the previous treble winning squad of 2013, Thomas Mueller has been crucial to the team's performances this season and vital cog in coach Hansie Flick's playing philosophy.
His tactical awareness and off-the-ball movements in the final third left defenders flat footed and opened up spaces for his team mates.
Just like the semi-final, it was Mueller's run that dragged defenders out of position and left Thiago Silva exposed at the back post as Coman headed home the winner.