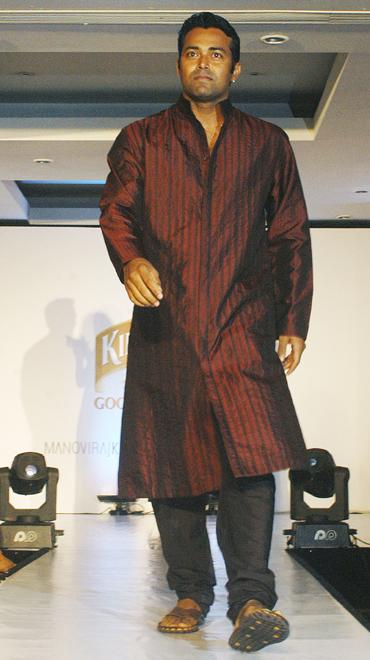 Tennis star Leander Paes is set to make his debut on silver screen in a film called Rajdhani Express.
Paes plays a common man in the film, which is to be directed by Ashok Kohli. 
The tennis ace said he has always been an admirer of Mahatma Gandhi, and when he read the script, it struck a chord in him, as it reflected Gandhiji's immortal words 'Be the Change that you would like to see in the world' in an entertaining and engaging way.
Leander had been offered his first film since 1996, but he was too engrossed in Tennis and self admittedly, not 'ready' to take the plunge. 
He believes that one of his strength is to connect with people and he looked at different medium to do that.
Tennis was one such medium and now its films, starting off as a common man in Rajdhani Express. 
Leander said that he always loved watching film and found the power to transport to another world exhilarating. 
The sportsman pointed out that he always believed in being fearless, that reflected in his performances on the field. 
According to him, though starting from scratch, he intends to take the same fearlessness, passion, dedication and hard work whilst putting on the grease paint for the audience.
He feels having a good water-tight script is half the battle already won.
The film will go on floors at the end of this year.
Paes already has a filmi connection.
His wife, Rhea Pillai, was formerly married to Bollywood superstar Sanjay Dutt.