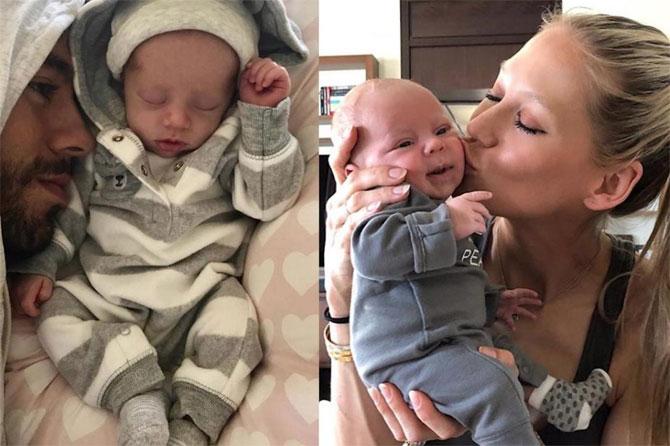 IMAGE: Enrique Iglesias and his partner Anna Kournikova with their infants Nicholas and Lucy. Photograph: Enrique Iglesias/Instagram and Anna Kournikova/Instagram
Latino pop singer Enrique Iglesias and his longtime partner former tennis star Anna Kournikova shared the first pictures of their twin babies on Instagram on Tuesday.
The couple posted aww-inducing photos of their infants -- Nicholas and Lucy -- who were born in December.
In separate posts on their respective Instagram accounts, both, Enrique and Anna, posted the pictures with one of each twin and captioned the pics, 'My sunshine'.
Enrique and Anna have been together for over 15 years and the twins are the couples first children.
The 'Bailamos' singer and former tennis sensation – more for her good looks than for her game – first met in 2002 on the sets of Enrique's smash hit 'Escape'.
They have been dating since then and though they have never been married they claim to live to live like a married couple, having been together for so many years.