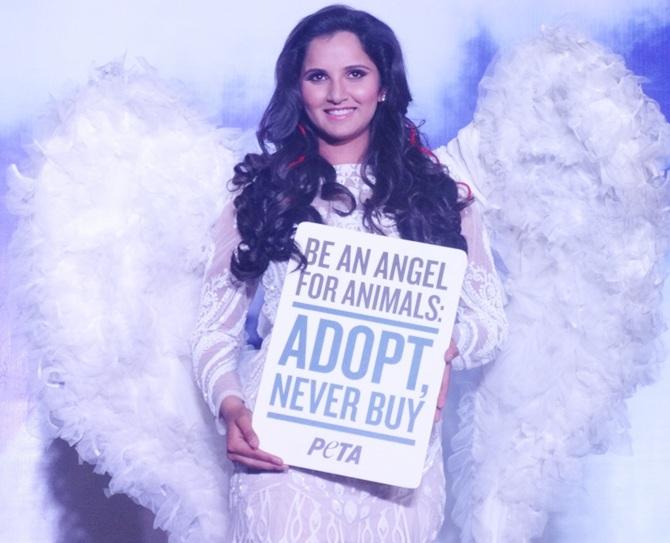 Sania Mirza. Courtesy: PETA
It was just last week that tennis star Sania Mirza put India on World Cup. The first-time combination of Sania and Brazil's Bruno Soares clicked brilliantly as they won the US Open mixed doubles trophy in New York.
Now, the Indian tennis ace has posed as an angel alongside images of dogs and cats. The poster reads: "Be an Angel for Animals: Adopt, Never Buy" during a photo shoot for a new PETA India campaign.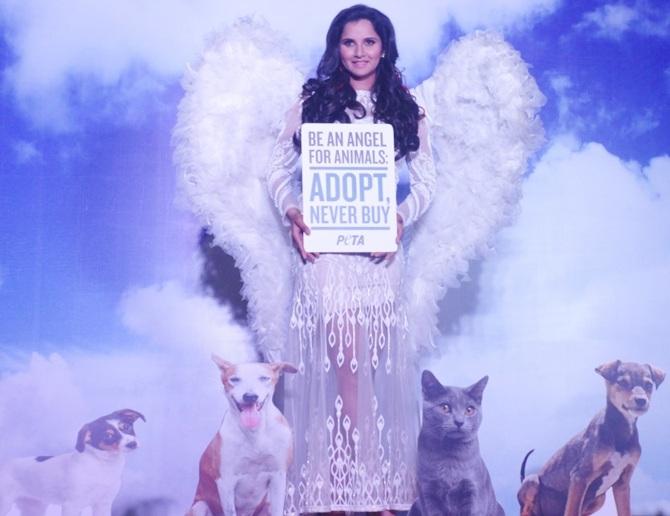 Sania Mirza poses. Courtesy: PETA
Having won titles at Australian Open (2009), French Open (2012) and the US Open, Sania will have the opportunity to complete a career mixed doubles Slam next season.
Sania is widely known face and hence a perfect ambassador for the campaign. "I urge everyone who has the time and space to be a champion for homeless animals to please adopt a dog or a cat from an animal shelter or the street instead of from a pet store or a breeder," the Padma Shree awardee said.