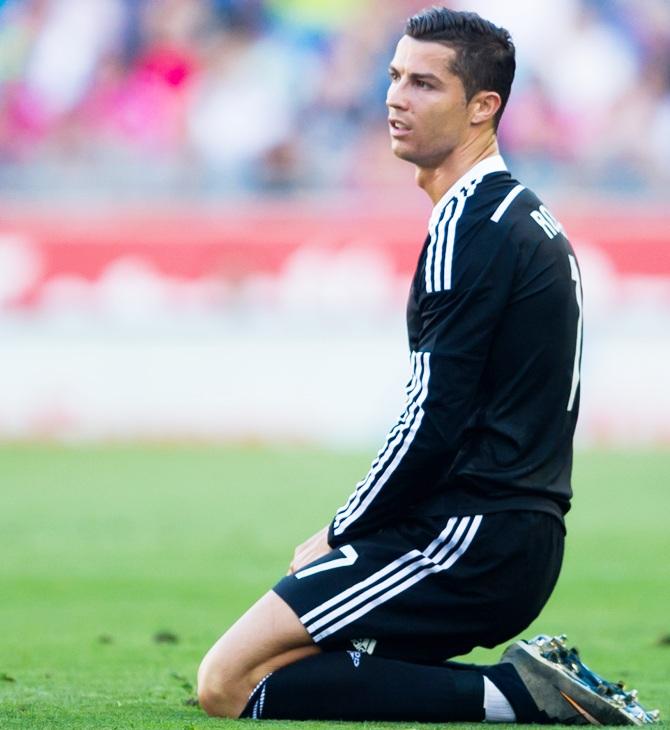 Cristiano Ronaldo of Real Madrid CF looks dejected. Photograph: Alex Caparros/Getty Images
Portugal footballer Cristiano Ronaldo could leave Real Madrid this summer, after reportedly being miffed over club president Florentino Perez's growing closeness with teammate Gareth Bale.
Spanish publication Don Balon has claimed that Carlo Ancelotti's exit, the cooling relations between Ronaldo and Perez, the hiring of Rafa Benitez as manager and Perez's unrelenting support for Bale have been the major issues which have unsettled the two-time FIFA Baloon D'Or winner.
The superstar was unhappy with Ancelotti's departure and his post on Instagram stating that he hoped to work with the Italian next season made it quite visible.
If reports are true and Ronaldo were to leave Real, Paris Saint-Germain would be frontrunners for his signature.