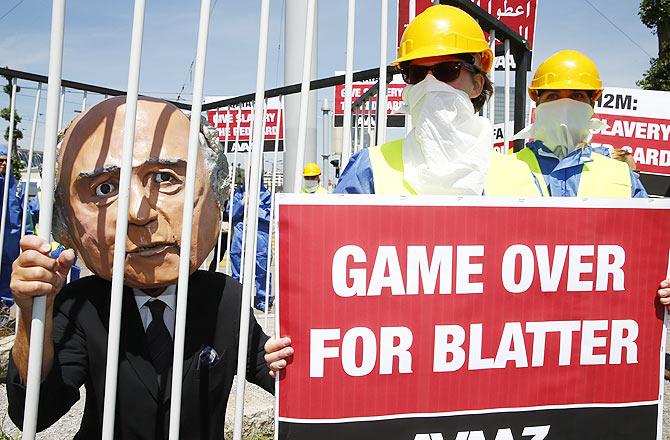 IMAGE Activists from advocacy group Avaaz demonstrate near the Hallenstadion, in Zurich. Photograph: Arnd Wiegmann/Reuters
World soccer's governing body FIFA will proceed with an election to pick a new president on Friday to replace the disgraced Sepp Blatter and vote on a set of reforms aimed at restoring its credibility after the worst graft scandal in its history.
But before that following is a list of high-ranking officials to have been implicated or punished in the bribery and corruption crisis that has engulfed FIFA.
Click on the soccer ball and be amazed…