'It's a strange feeling -- huge disappointment, but also enormous pride about our team'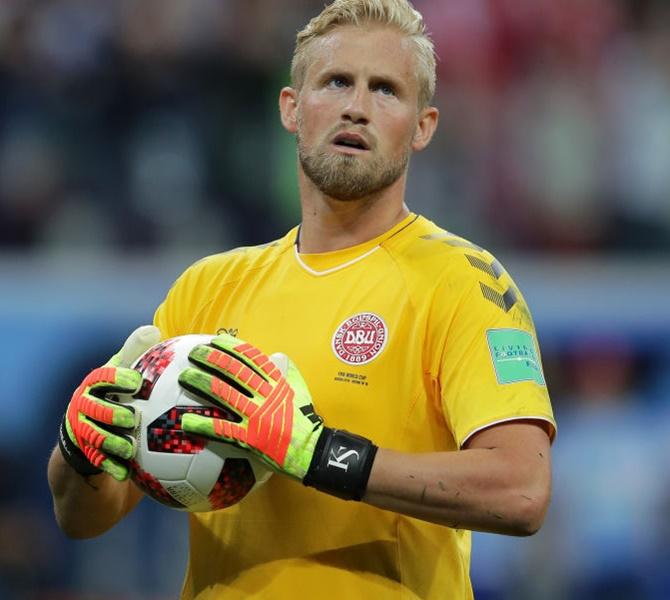 Kasper Schmeichel could hardly have done more for his team in their World Cup clash with Croatia on Sunday but the Denmark goalkeeper ended up in the unusual position of being both man of the match and a loser.
Watched from the stands by his father Peter, Schmeichel saved a Luca Modric penalty late in extra time and another two spot kicks in the shootout only for Croatia to progress to the quarter-finals.
"It's a strange feeling -- huge disappointment, but also enormous pride about our team," the 31-year-old told a news conference.
"I'm talking not only about the 11 on the pitch, but everyone involved with the team, those who work for the team."
After the match finished deadlocked at 1-1 after 120 minutes in large part due to Schmeichel's save from Modric, Christian Eriksen, Lasse Schone and Nicolai Jorgensen all missed from the spot as Denmark went down 3-2 in the shootout.
The goalkeeper was not about to start apportioning blame, however.
"No, anyone who is brave enough to stand up and take penalty is a hero," he said."Anyone who has the balls to take a penalty has my respect. This is a fantastic team. We will be back. It is important that we remember this feeling now and that we use it in the future."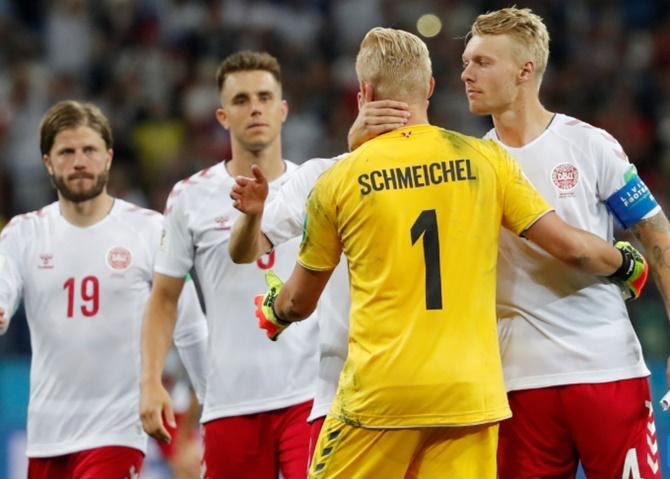 Denmark's Norwegian coach Age Hareide also praised his goalkeeper's efforts.
"Kasper did all he could to ensure we won the match, both in extra time and the penalty shootout," he said.
"When you have a penalty shootout, normally it's our three best players at taking penalties, but they missed today."
The 64-year-old said his players had been practising their penalties after training and referred to research in his home country that likened the stress of penalty-taking to being in a war zone.
"I'm just so sorry for Kasper and the whole team. But that's just the way it is for a penalty shootout," he added.
"That's the brutality of football. Being on the other side is a lot happier, I can assure you."
It may not have been the end he wanted to his first campaign as Denmark manager, but Hareide said he was already looking forward to building on what the team had achieved in Russia.
"Finals do a lot for a group. We've been together since the 17th of May. People get to know each other on the pitch. Relationships and tactics get better," he explained.
"We can learn a lot from this. The boys said that when we came back into the locker room."