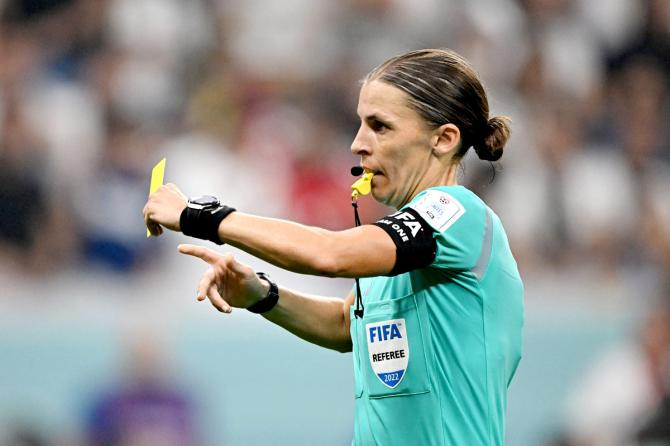 When Stephanie Frappart stepped onto the Al Bayt stadium grass on Thursday, December 1, 2022, she became the first woman to ever referee a men's World Cup game .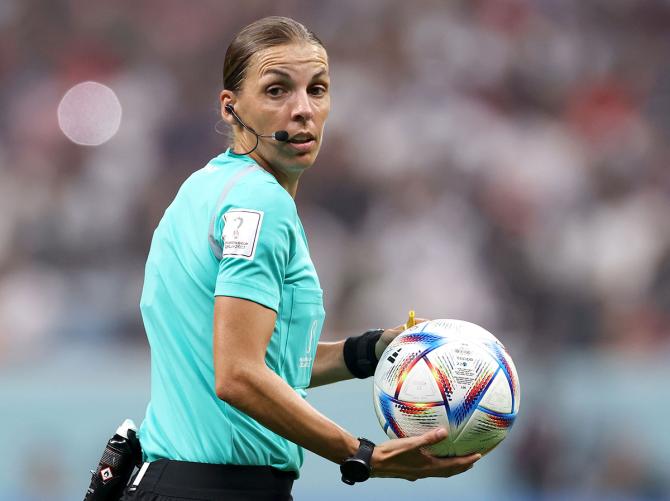 The 38-year-old Frenchwoman was overseeing the action in the final Group E game between Germany and Costa Rica with Brazil's Neuza Back and Mexican Karen Diaz Medina.
It was a historic moment as it was for the first time that a men's World Cup match was umpired by an all-female refereeing team.
Frappart showed her first yellow card in the men's World Cup to Costa Rica's Oscar Duarte in the 76th minute of the match.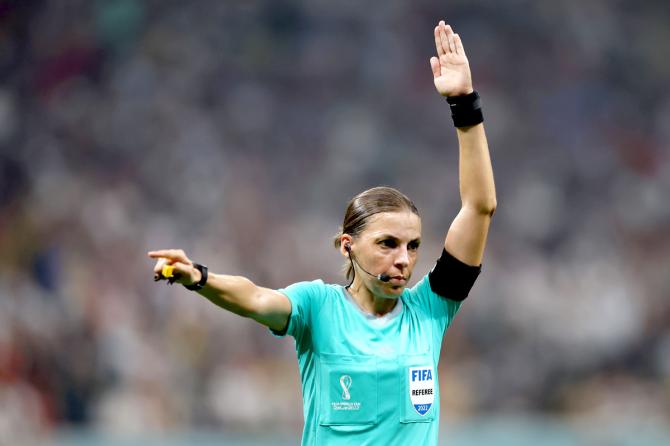 Frappart played football between the ages of 10 and 13 in Herblay-sur-Seine before changing path to become a referee.
She is no stranger to the biggest stage in the game, having officiated in six matches at the last two FIFA Women's World Cup competitions -- Canada 2015 and France 2019.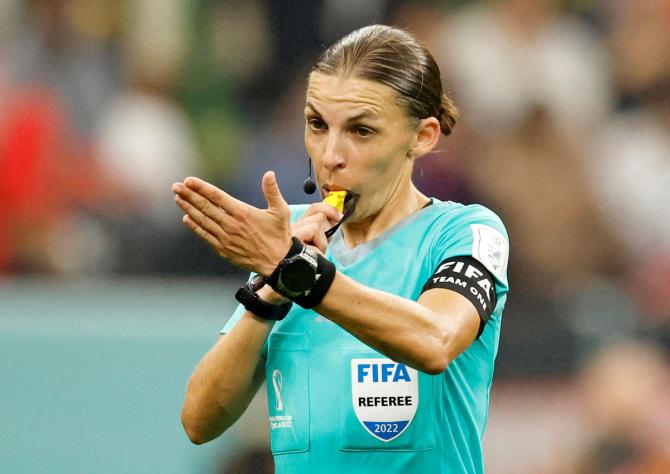 Frappart became the first woman to referee a French Ligue 1 match in 2019, and the first woman to officiate at a men's Champions League match in 2020. Last year, she became the first woman to take charge of a men's World Cup qualifying match.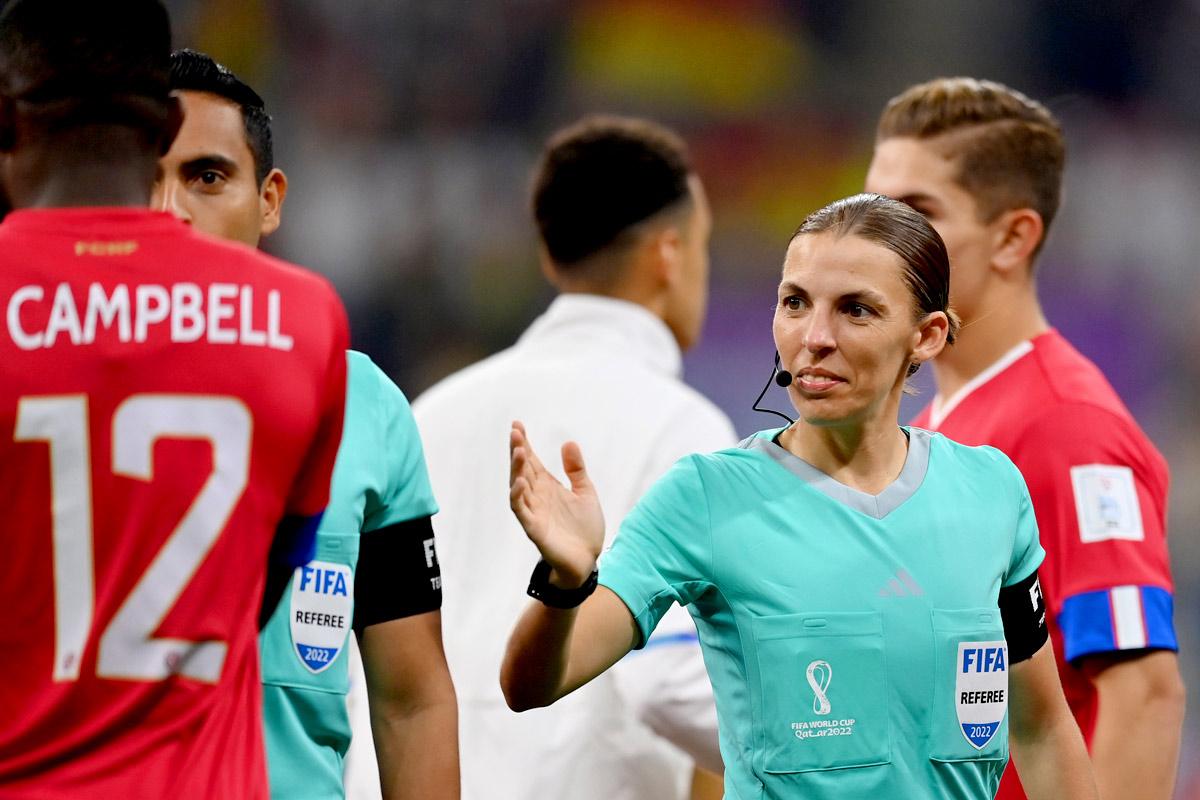 'I felt enormous emotion because it wasn't particularly expected that I would be picked. So, (I feel) a lot of pride, a lot of honour, to represent France at the World Cup,' Frappart said.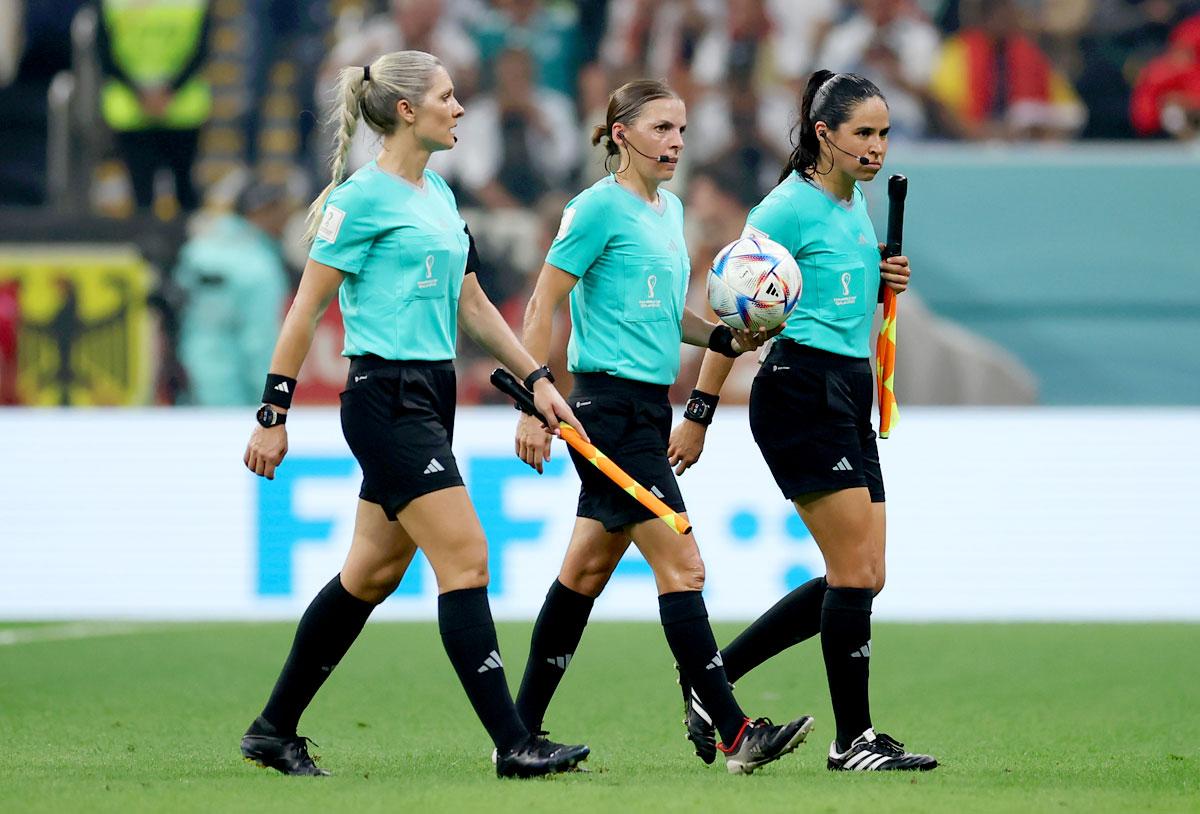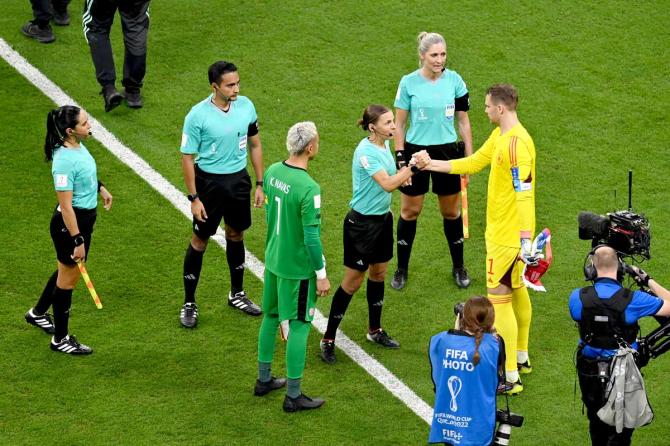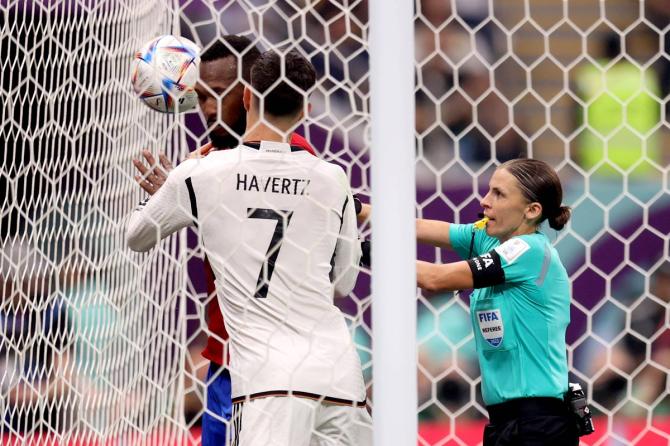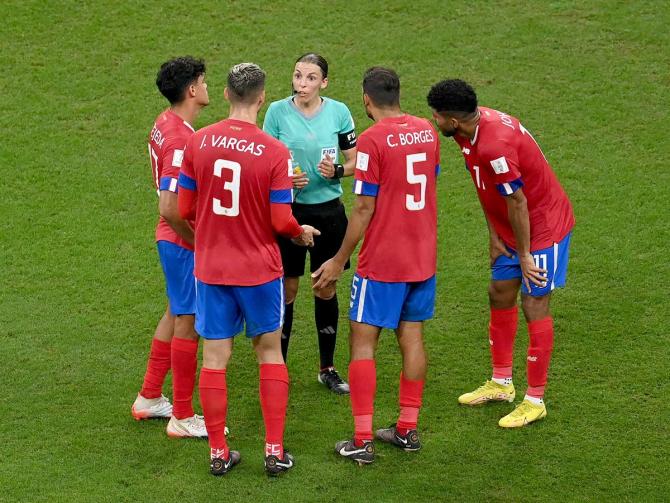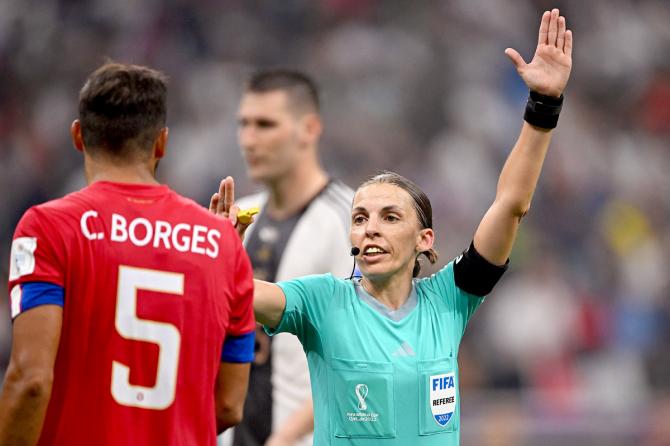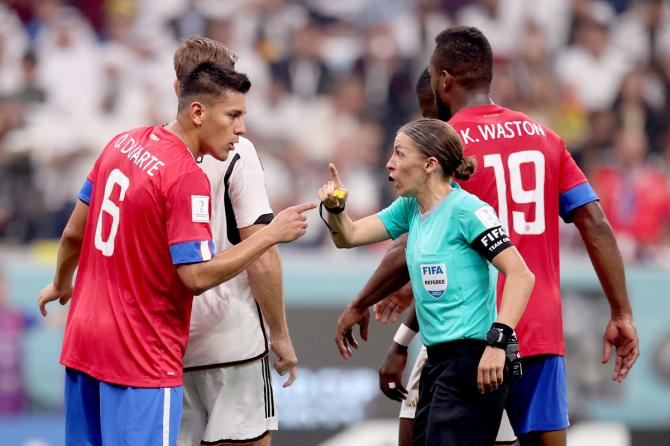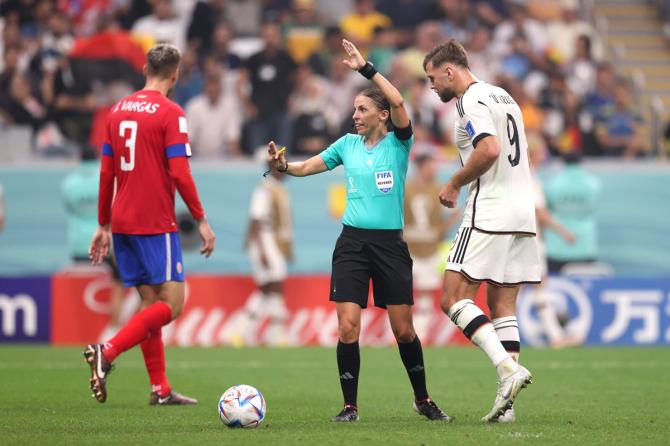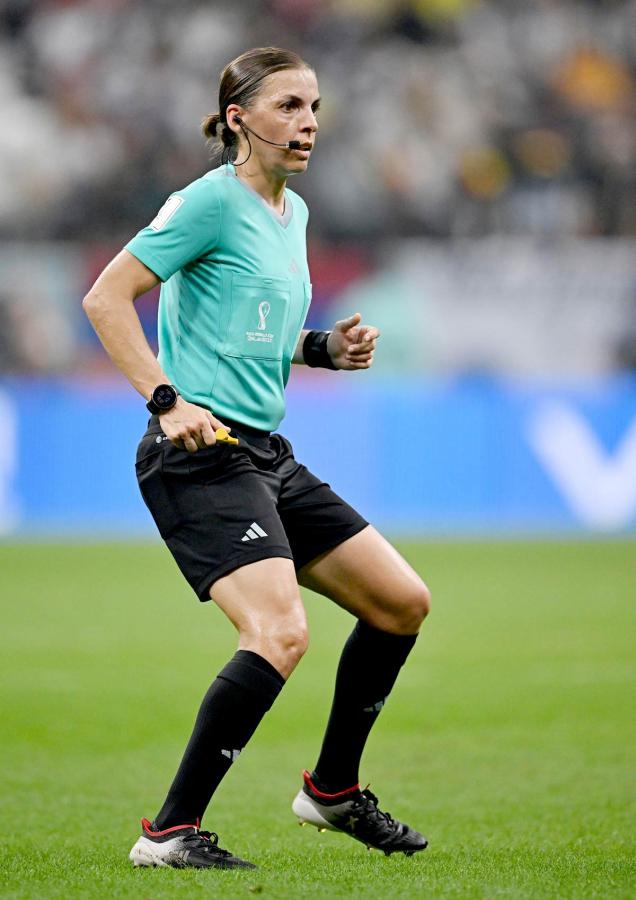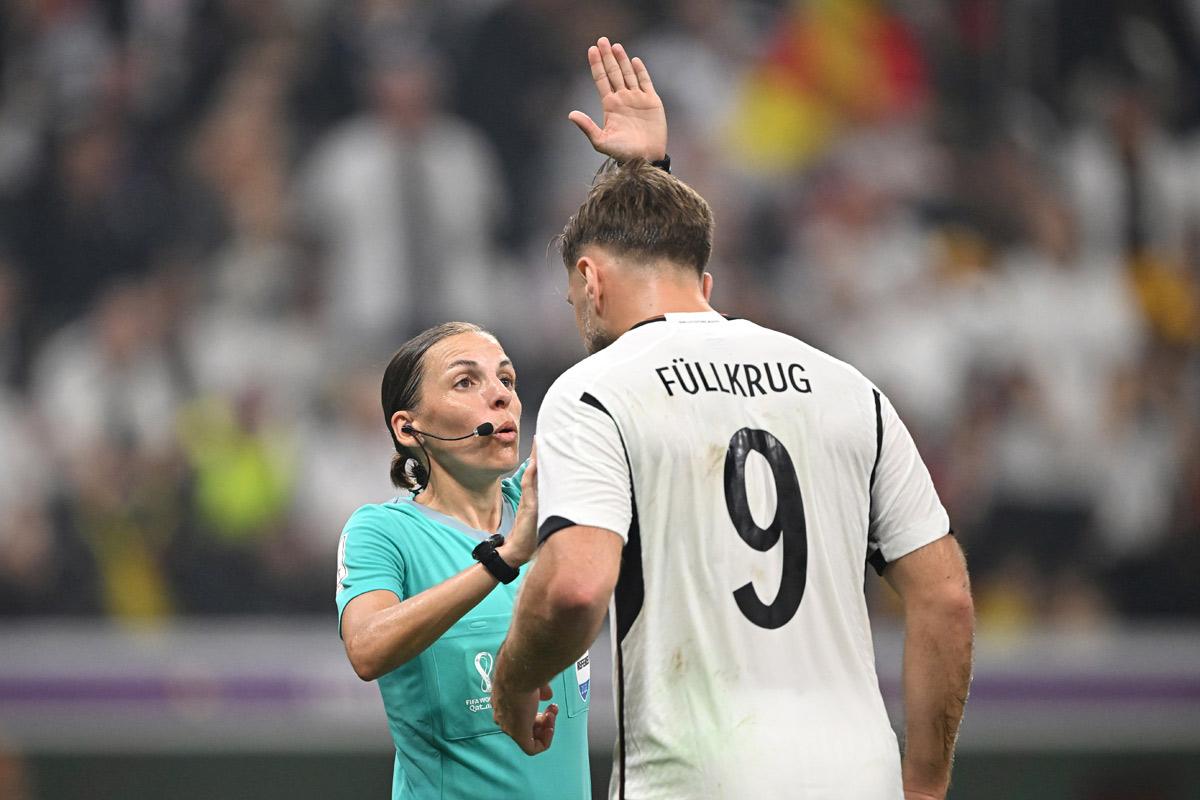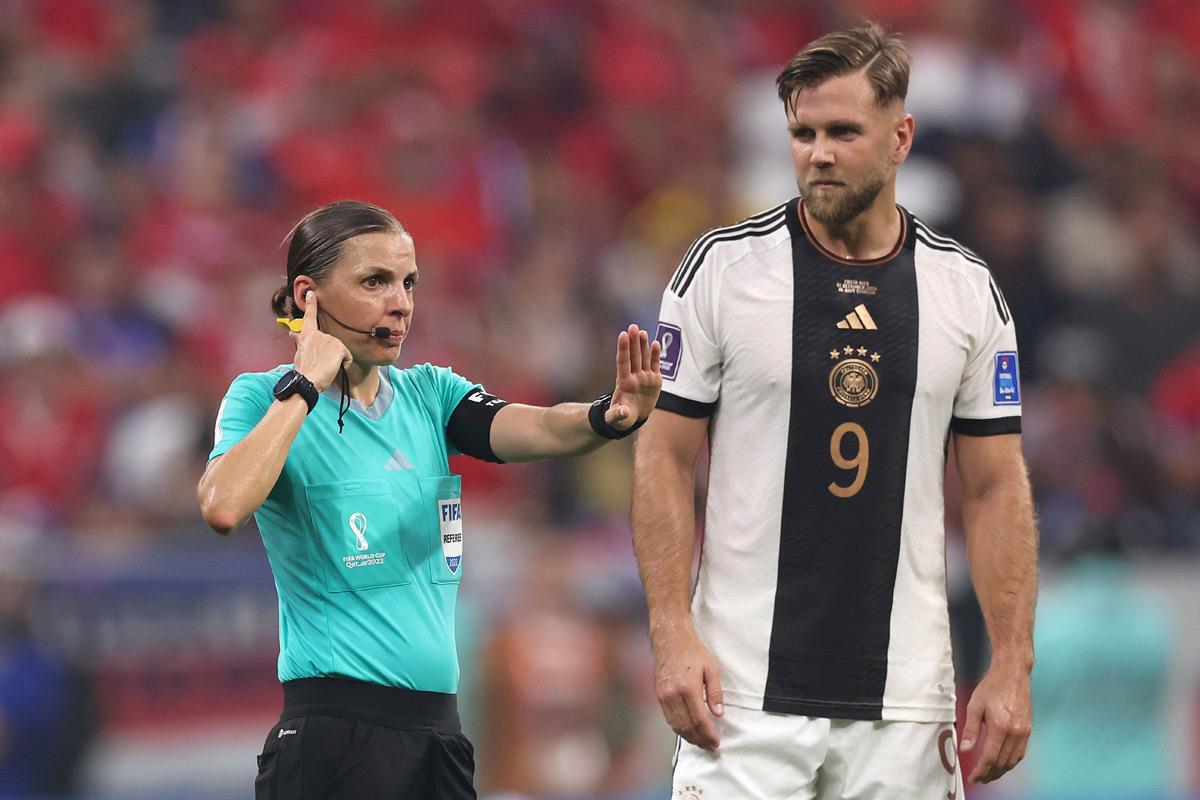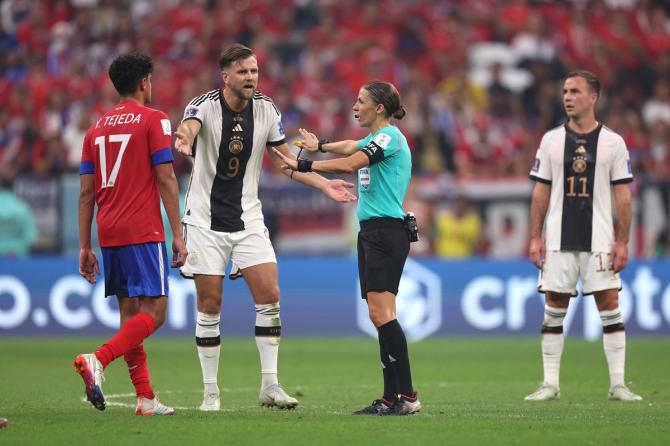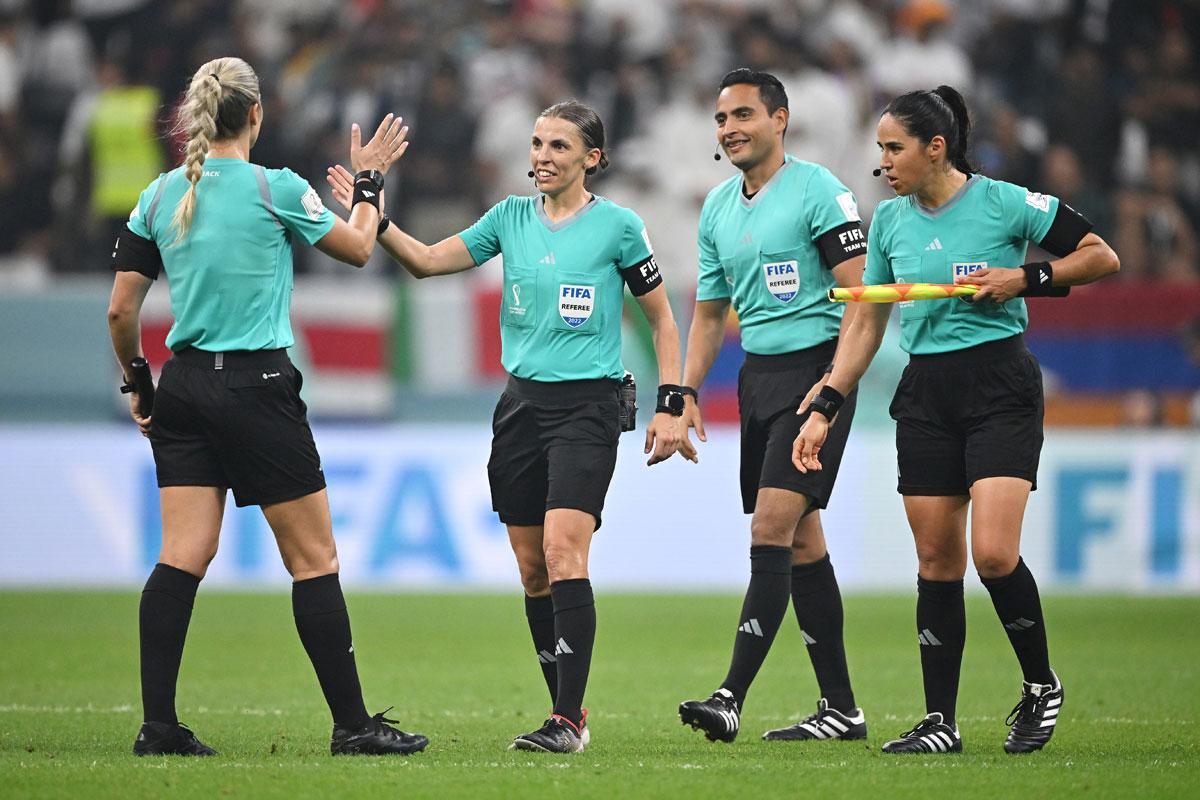 Photographs curated by Manisha Kotian/Rediff.com