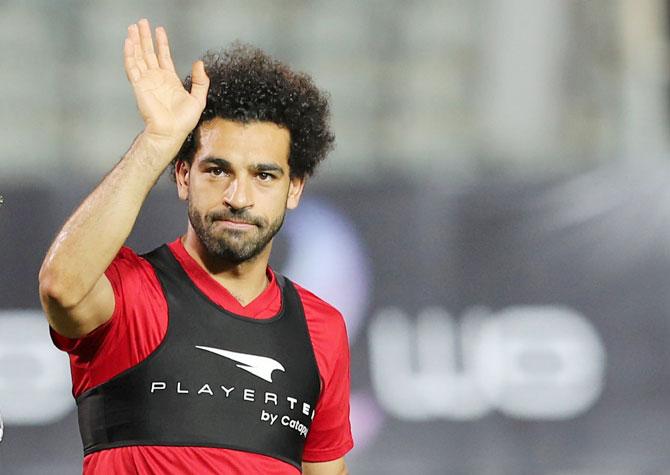 Uncertainty over whether Mohamed Salah has recovered from his shoulder injury and will play for Egypt in their World Cup opener against Uruguay in Yekaterinburg on Friday is likely to continue until just hours before kick off.
Egypt's crucial performer has been battling against time to be fit for the Group A encounter since hurting ligaments in an awkward fall in the early stages of last month's Champions League final.
The speculation has taken the spotlight away from the return to the World Cup arena of Uruguay's own talisman, Luis Suarez, whose two previous appearances at the finals have ensured him a legacy of folly.
"I want there to be the possibility of this being my World Cup, after having left in the way I did in 2014," he said in a recent radio interview.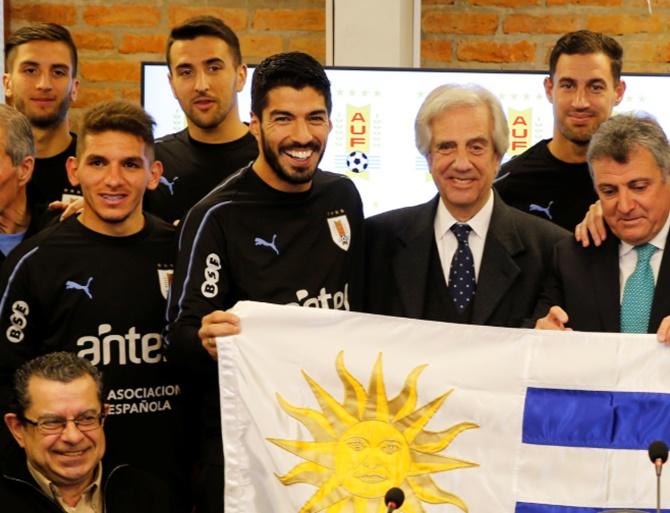 Now 31, and Uruguay's leading goal scorer, Suarez was the catalyst for his country's unlikely march to the semi-finals in 2010. However, he earned notoriety in their controversial quarter-final victory, when he handled the ball on the goal line to deny opponents Ghana a place in the last four instead.
Suarez was hailed a self-sacrificing hero back home for the calculated decision, for which he was sent off and suspended, but derided everywhere else for an act of callous gamesmanship.
In Brazil four years ago, he bit Italian defender Giorgio Chiellini in the closing stage of Uruguay's last group game and was subsequently slapped with a record nine-match ban from competitive internationals.
But Suarez has continued to be key for his country and is back with a chance to redeem himself in a strong Uruguay side, still with the core of the squad that finished fourth in South Africa eight years ago.
Uruguay finished second in the South American qualifying and are considered favourites to top Group A, despite the presence of hosts Russia.
Egypt return to the World Cup for the first time since 1990, having finally overcome a succession of qualifying failures despite strong performances in the African Nations Cup.
Coach Hector Cuper could choose to play Essam El Hadary, who will set the record for the oldest player to feature at a World Cup if he plays on Friday.
The veteran goalkeeper will be 45 years, four months and 29 days old, easily beating the mark set by 43-year-old Colombian goalkeeper Faryd Mondragon at the last finals in Brazil.