The three sides who have bossed the ball the most in Russia, Spain, Germany and Argentina have all said "do-svidaniya" before the quarter-finals.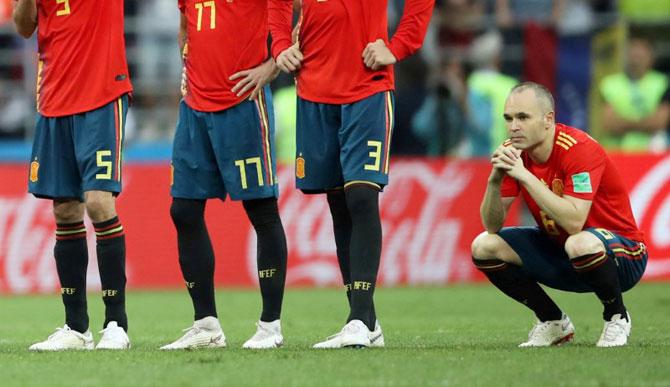 When Spain won the World Cup in 2010 by guarding possession with near infinite zeal a new maxim was etched into football's text book of received wisdom -- hog the ball and you win the match.
Such was the dominance of Vicente del Bosque's elegant side, whose devotion to metronomic pass and move also helped them win the 2012 European Championship, that few dissenting voices could be heard.
Other ways of playing that did not involve passing teams to death were supposedly consigned to the dustbin of football history, along with "kick and rush" and Herbert Chapman's W-M formation, with possession football heralded as the peak of the sport's technical and tactical evolution.
If further evidence was needed we were told to look at Pep Guardiola's Barcelona, who kept the Spanish top flight and Champions League in a virtual choke hold for a few years from 2009.
Yet if the World Cup in Russia has taught us anything, it is that possession is no longer the law in football and what was once deemed the only route to global glory is seemingly now a shortcut out of the tournament.
The three sides who have bossed the ball the most in Russia, Spain, Germany and Argentina have all said "do-svidaniya" before the quarter-finals.
Spain averaged 69 percent of the ball in their four games, peaking with a 75 percent share in their last-16 clash with Russia, according to FIFA statistics.
It did not translate into goals or glory, however, as they were sent packing on penalties after labouring like an ageing heavyweight, seemingly bewildered that his once formidable jab was now little more than a minor irritation.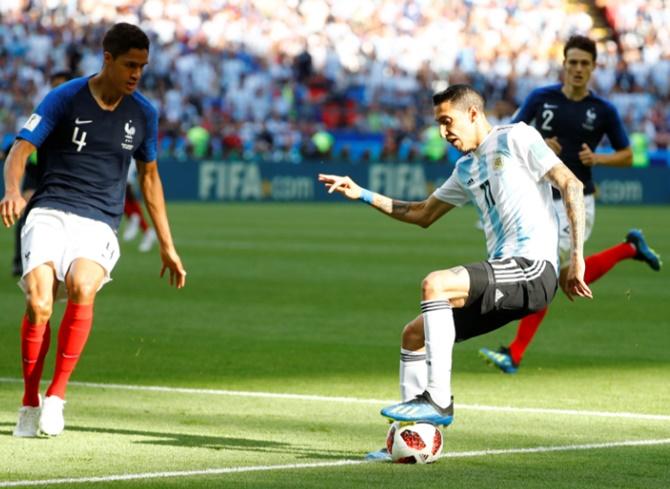 Germany arrived as world champions, but left after the group stage having racked up a 67 percent possession average in their three matches, which ended in two defeats and one desperate stoppage-time win over Sweden.
Argentina fared little better having struggled through their first three matches and scraped into the knockouts and they were dispatched by France in the last 16, ending the tournament with a 64 percent possession average.
France won their match 4-3, having only had the ball 41 percent of the time and if that sounds counter-intuitive then Uruguay's last-16 win over Portugal was even more remarkable.
Oscar Tabarez's side mustered 39 percent possession but completed a 2-1 win that far from being a smash-and-grab looked more like a perfectly-executed gameplan.
"There is very often this mistaken assumption that ball possession leads to scoring opportunities," Tabarez said.
"But even if you don't have much ball possession you can still inflict yourself on opponents in different ways."
Perhaps it is too early to sound the death knell for possession football, which still has remarkably successful proponents.
Guardiola's Manchester City side blitzed their way to the Premier League title, often giving opponents little more than a sniff of the ball.
Yet with even the smallest nations at the World Cup now capable of manning the barricades with rigidly organised defences, jealously guarding possession is no longer the cure-all it was once perceived to be.