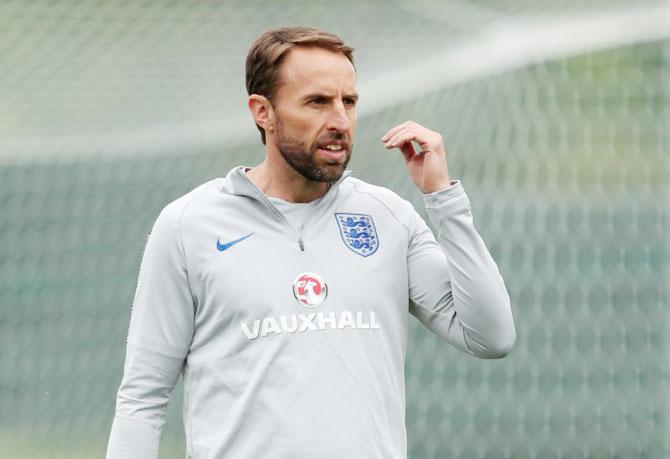 There has been a relentless positivity and forward-looking tenor to England's approach to this World Cup but before the adventure in Russia began, manager Gareth Southgate forced his players to confront a nightmare from the past.
Two years ago England crashed out of the European Championship in the first knockout round with a 2-1 defeat by Iceland after an abysmal performance.
The result against the tiny Scandinavian country, who had clearly been hugely undervalued, was a humiliation for a proud football nation that appeared to have badly lost its way.
England looked drained of all inspiration and confidence and their manager Roy Hodgson quit on the spot. The pundits laid into the players, lambasting their attitude.
"They are all pampered, they're all headphones and you can't get anything out of them," said former player turned analyst Chris Waddle.
The group of players getting ready to face Croatia on Wednesday in the World Cup semi-finals may play, sound and look a completely different team to the one which left France in shame. However, nine of the 14 players who featured in that game in Nice are part of Southgate's squad.
A further two players -- Jordan Henderson and John Stones -- were sat on the bench watching the nightmare unfold.
Midfielder Dele Alli, one of those who underperformed in that defeat, certainly hasn't forgotten the emotions.
"Straight after that game you want the floor to eat you up. You want to hide and not come out of your room. You want to forget about it and lock yourself away," he said.
Such was the impact of that loss and the criticism it provoked, it must have been tempting for Southgate to tell his players to put that experience out of their minds.
However, shortly after taking over the England team, Southgate made the players sit down and watch a replay of that horror show.
"It was the first time we relived it," Alli said.
"You don't want to watch it back, but we knew how important it was, going into the World Cup, that we had to go back through it to come out stronger."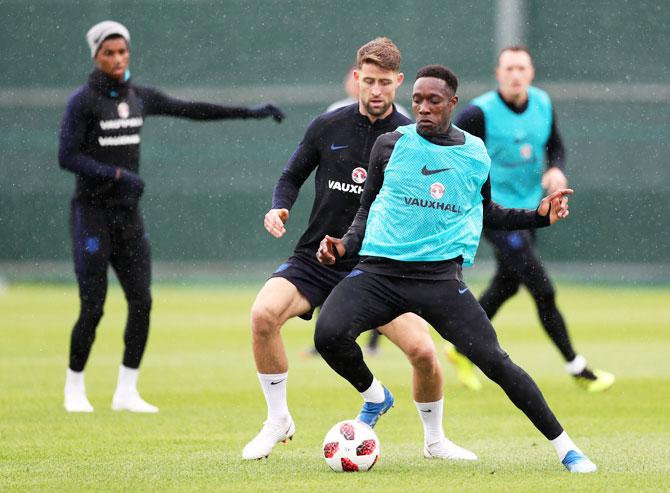 Southgate's mantra of "playing with freedom" certainly appears to have been drawn from that bitter experience where England looked frozen by fear.
With England a win away from their first World Cup final appearance since 1966, it is clear that the Iceland loss marked not just a low point for the Three Lions but a turning point.
"After the Iceland game we knew things needed to change and there have been a lot of changes since that moment," said midfielder Eric Dier, who was substituted at halftime in the game.
"It was a moment where we knew we were extremely disappointed and we knew we couldn't let that happen again and we wanted that to change. We knew that we could only make amends for that moment here at this World Cup and nothing else would fix what happened then," he said.
In contrast to two years ago, England now have a system of play they are comfortable and familiar with, a team spirit that seems natural rather than forced, and a level of self-belief that has been nurtured rather than merely expressed in slogans.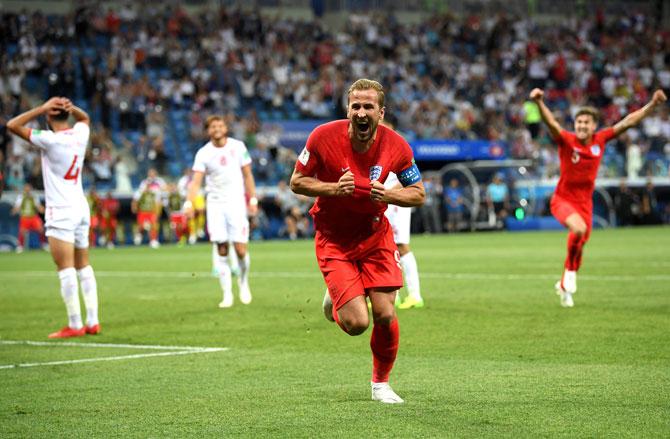 Dier says there have been a multitude of changes and many were aimed at dealing with the problems and weaknesses that were exposed by the Iceland defeat.
"That is what we've been trying to do. Two years is a long period. It has been a long process since then and a lot has changed. We've put everything in place. We've learned from our mistakes, which is the most important thing, and we've made things right," he said.
The result has been a rekindling of the relationship between England fans and their team that few could have foreseen after the Euro 2016 debacle.
"We've seen the way the country has got behind us and the happiness we are giving out and it's fantastic to be a part of," said Dier.
"We're just really happy. We're focused on Wednesday because we believe we can continue this great journey."