Uruguay will play France in the last eight on Friday.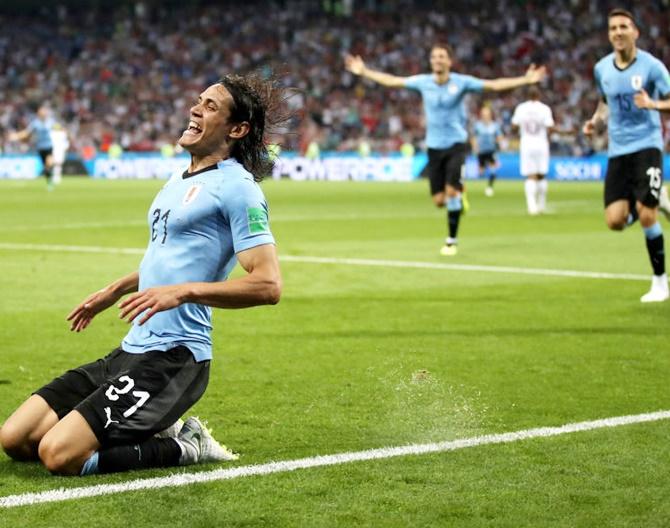 Edinson Cavani scored twice to earn Uruguay a 2-1 win over European champions Portugal in their World Cup Round of 16 clash in Sochi on Saturday and set up a quarter-final against France.
Cavani put the South Americans ahead in the seventh minute when he evaded the Portugal defence to meet Luis Suarez's pinpoint cross with a bullet-like header at the far post.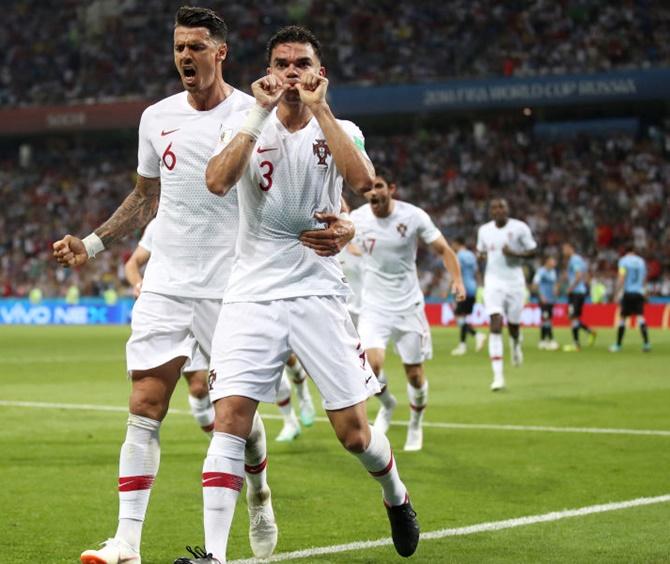 Pepe headed Portugal level in the 55th minute -- the first goal Uruguay conceded in the tournament -- but Uruguay regained the lead seven minutes later when Rodrigo Bentancur found Cavani, who curled a brilliant first-time shot past Rui Patricio from the edge of the penalty area.
Portugal dominated possession but their attack did not have enough bite to break through the Uruguay defence, leaving their captain Cristiano Ronaldo a frustrated figure throughout the match.
The Real Madrid forward could not add to his four goals in the first two matches, unable to improve his record of failing to score in all six World Cup knock-out matches he has played.
Ronaldo had an opportunity around the half-hour mark to score from a free-kick 30 metres out but could only hit the wall.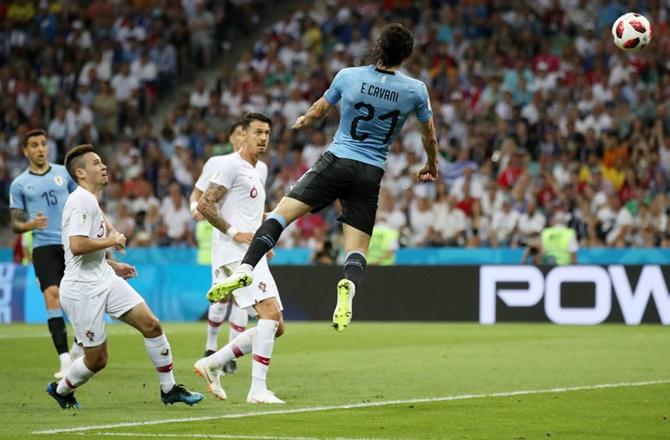 "Happy for what happened today, I hope we can go further," Cavani said. "It's exciting... there are no words to describe this. Really, really, really happy - look at our fans! I want to continue dreaming."
Uruguay will play France in the last eight in Nizhny Novgorod on Friday and will wait with bated breath on the injury to man of the match Cavani, who has scored three goals in the tournament.
"Cavani sustained an injury tonight and we will have to see how that evolves as it's not clear at this stage how serious it is," Uruguay's long-serving coach Oscar Tabarez told reporters.
"But as always we will bank on the strength of our team as a collective. That is our best chance against any adversary, and we know that France will be very tough indeed.
"We're here to play all seven matches, right up until the final, and we will see what happens."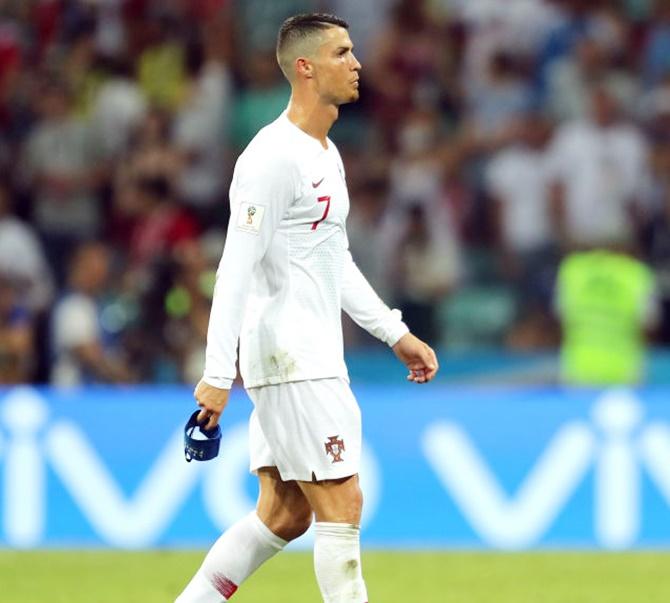 Portugal, who had 61 percent possession, played more than double the number of passes as Uruguay and had 20 attempts compared to six from their opponents.
"I think there is often a mistaken assumption that possession leads to scoring opportunities," Tabarez said.
"We have to be strong in defence and we have great qualities and skills, especially in our defensive line. Even if you don't have a lot of possession you can inflict pain on your opponent."
"In football, there are no moral victories and I would have preferred to play worse and win the match," Portugal coach Fernando Santos said.
"But I do feel that the second half was very good from us in terms of desire and our determination to score. We tried our best and we played a good game."