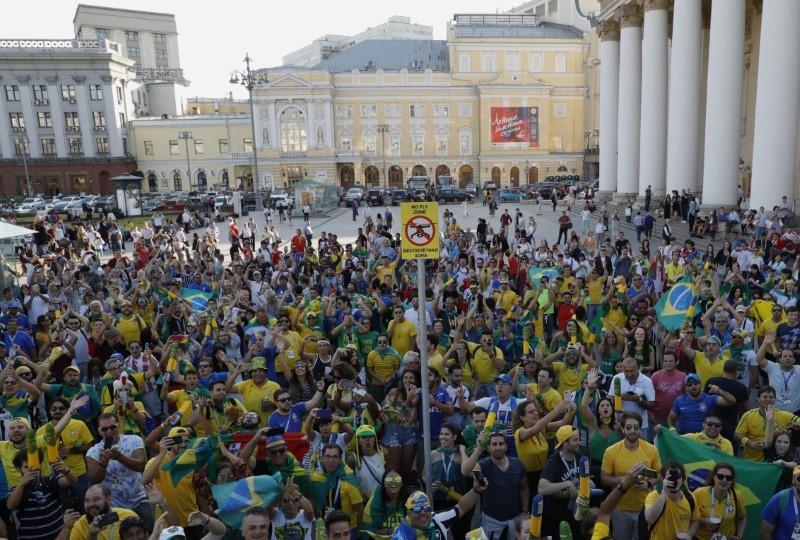 Around 300 Brazilian soccer fans took over a central Moscow square on Tuesday, throwing a samba party in front of the Bolshoi Theatre and taking city police by surprise.
Latin Grammy award nominee Diogo Nogueira, himself a soccer player until a knee injury ended his sporting career, sang from an open-top bus as the square turned into a sea of green and yellow, Brazil's national colours.
"The World Cup is not only (about) football. It's a unity of cultures," said samba drummer Wallace Leite, whose face was painted a bright green.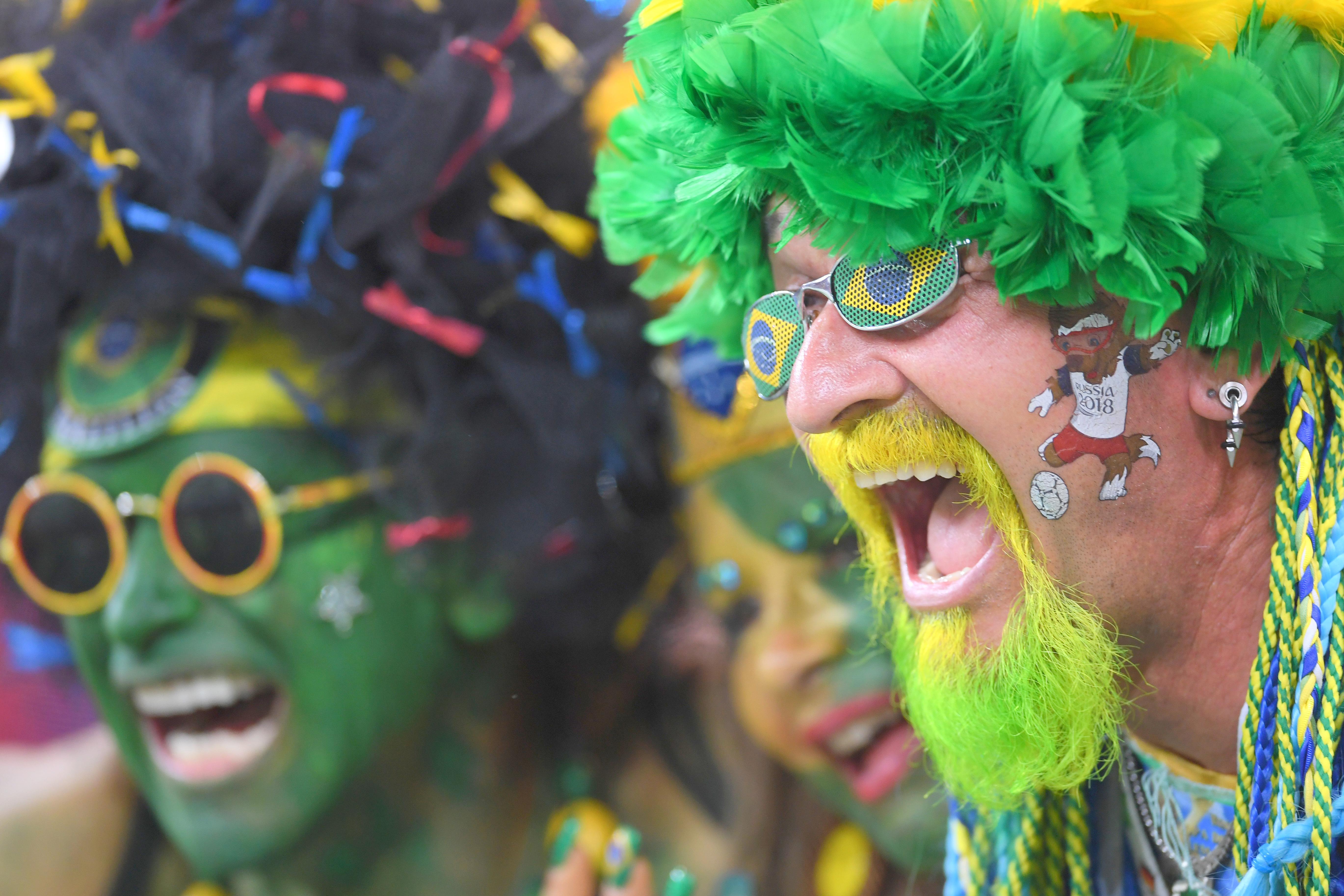 "I'm here to represent Brazil to all these people, to show a little bit of Brazil and of course to learn (about) Russian culture as well."
Moscow police soon asked the bus and its powerful sound-system to move on, bringing the street party to a close.
But Russians and foreign fans still got a taste of Brazilian culture.
"Though I'm not a football fan at all, there's a mad energy here... I feel great," said one Muscovite, who gave her name as Asira.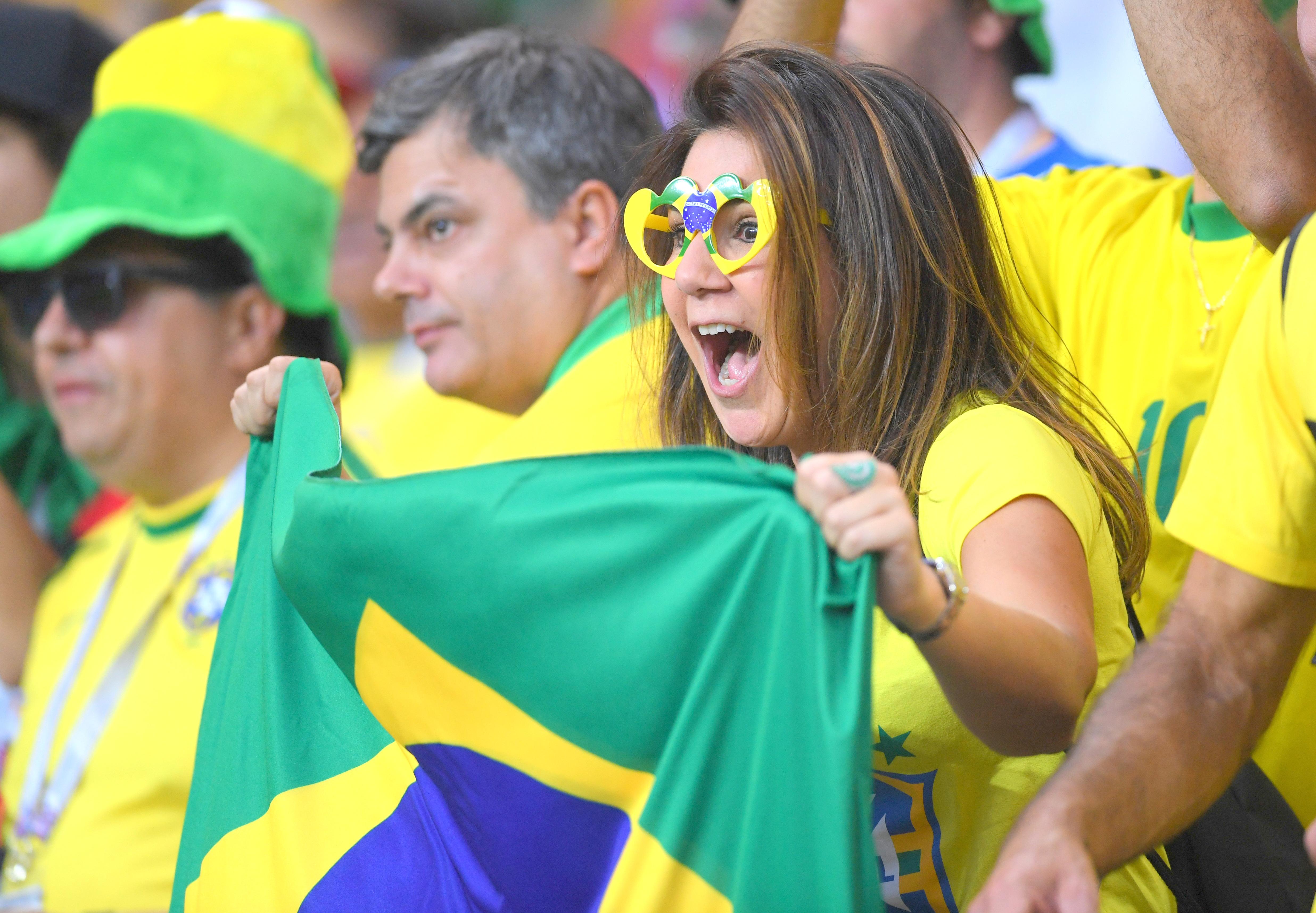 "It's a Brazilian carnival, a Brazilian soap opera. Everything here is Brazilian."
Brazil will next Serbia in their final Group E match in Moscow on Wednesday.
The five-time World Cup winners have been criticised at home for their performance in the tournament so far, drawing with Switzerland and securing a last-gasp victory over Costa Rica in the very final moments of the match.