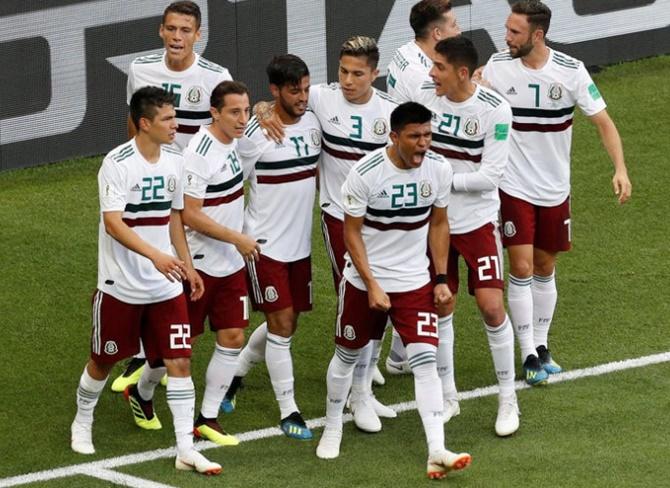 Mexico captain Andres Guardado said his side have become fearless after following up their hugely impressive win over world champions Germany by beating South Korea 2-1 on Saturday to take a huge leap towards topping Group F.
"I hope that the fans understand the mentality this squad has, we really don't fear anyone, without wanting to sound arrogant," midfielder Guardado told reporters.
Mexico will guarantee their place in the last 16 for the seventh consecutive World Cup if they draw with or beat Sweden in their final group game on Wednesday and will also finish first in the group, although Guardado said they were looking further ahead.
Mexico have failed to get beyond the last 16 since 1986, when they reached the quarter-finals as tournament hosts.
"We want to win the group and we want to win our next game (against Sweden) as getting nine points in a World Cup would mean we are doing something unique. We believe in our possibilities and we are very strong mentally."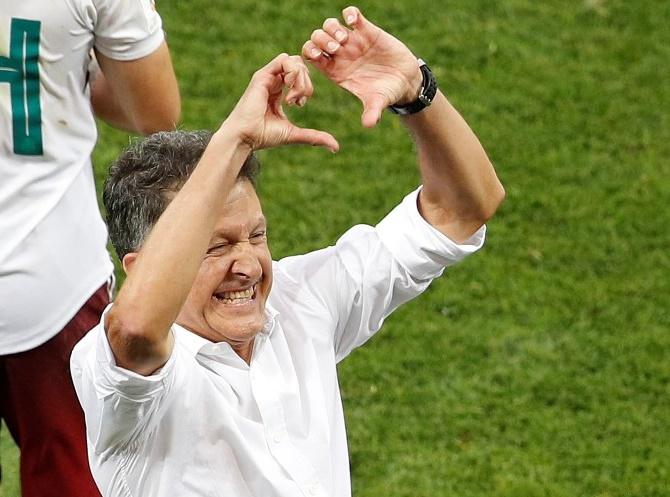 Mexico were again propelled by PSV Eindhoven winger Hirving Lozano, their match-winner in the 1-0 victory over Germany. The 22-year-old was also their biggest threat against the Koreans and who set up Javier Hernandez's goal in the second half which clinched the points, although Son Heung-min struck a late consolation goal.
"This is unbelievable, unforgettable, it fills me with pride and happiness," said Lozano, who according to reports in the Spanish media has attracted interest from Real Madrid and Barcelona.
"The truth is I'm very happy that the names of very important teams are being linked with me. I have to stay calm and take things slowly. I'm very concentrated on having a good World Cup. I'm really enjoying it."
Mexico were spurred on by a mass of green shirted, boisterous supporters at the Rostov Arena who overwhelmingly outnumbered Korean fans and midfielder Miguel Layun said their presence further lifted the team.
"The fans have a huge impact on us, when you are thousands of miles from home and you hear the national anthem sung like they did, it's impossible not to get goosebumps and feel excited," Layun added.
"They give us energy."