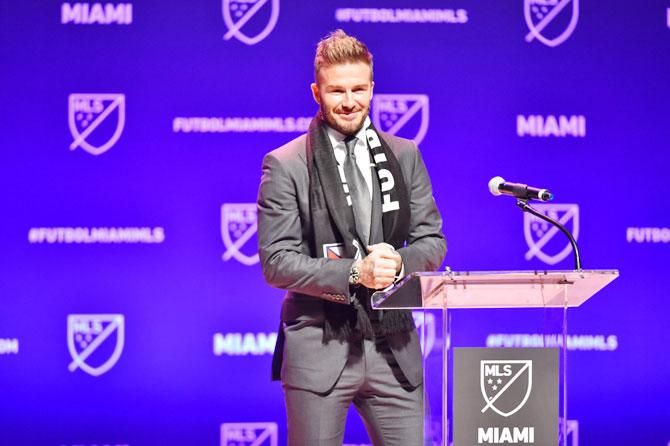 Former captain David Beckham believes England will face Lionel Messi's Argentina in the World Cup final.
England beat plucky Tunisia 2-1 in their opening game of the 2018 FIFA World Cup on Monday, boosting their chances of reaching the knockout rounds.
"I believe Argentina will play against England in the final," Beckham said at a promotional event in China, AFP reported.
"I think obviously my choice would be England to win the competition, but that's me being biased and passionate about my country," he added.
"I'm very happy that we won the first game in the group," he said.
"England is a very young team, they don't have a lot of experience yet and the journey of the World Cup will become harder and harder because there are many good teams in the tournament."
Argentina, who could meet England in the semi-finals or final, drew 1-1 with Iceland in their first game when Messi missed a penalty.