Brazil's Andressa jumps over Spain's Virginia Torrecilla during the 2015 FIFA Women's World Cup. Photograph: Minas Panagiotakis/Getty Images
The Round of 16 at the 2015 Women's World Cup is taking shape. The final three days and 12 games of group play will supply the remaining 14 teams.
This is awesome! FIFA videogames will feature women's teams
With defending champion Japan and former runner-up Brazil already securing spots after two games of group play, there still are questions to be answered before the Round of 16 gets underway.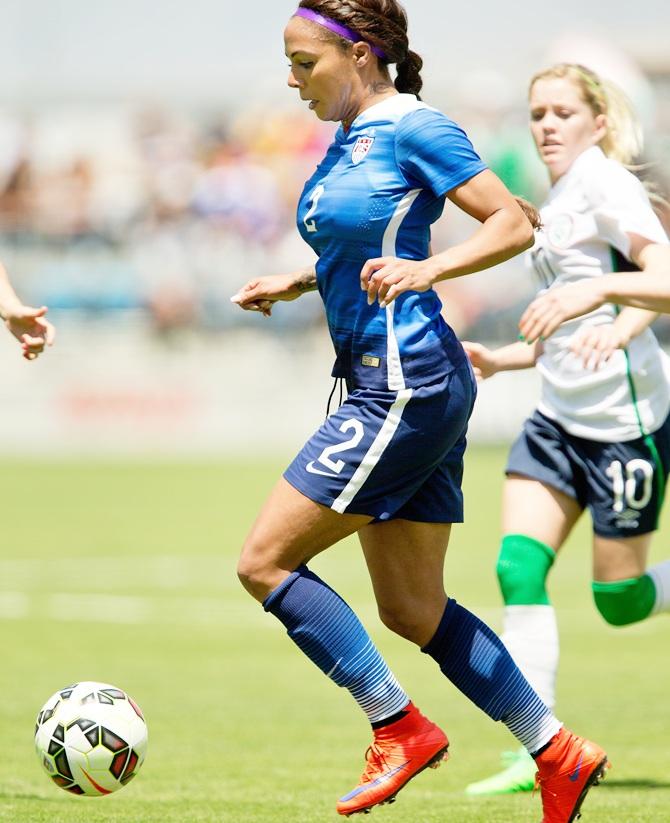 USA's Sydney Leroux runs the ball to the center. Photograph: Brian Bahr/Getty Images
Can the host Canadians and their rival Americans unlock their offences?
After scoring three in their opener versus Australia, United States were held goal-less in a 0-0 draw against Sweden.
US star Abby Wambach blamed the artificial turf surfaces as a reason for the lack of scoring for her team.
China's Tang Jiali kicks the ball during the FIFA Women's World Cup. Photograph: Todd Korol/Getty Images
The Chinese need a win or draw against New Zealand to advance to the Round of 16.
In Group B, the favoured Germans and Norwegians will be expected to advance after their games against Thailand and Ivory Coast respectively.