Former FIFA vice president Jack Warner surrendered after being accused on corruption charges, the Los Angeles Times reported, citing a spokeswoman for the Trinidad and Tobago Police Service.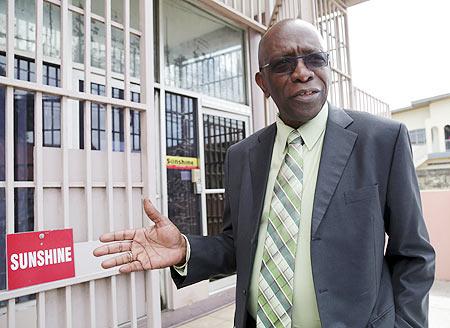 Warner, who is among the nine FIFA officials and five corporate executives who were accused in New York, said he has never been questioned by the FBI.
- Warner's football tsunami warning finally comes true for FIFA
- Factbox - Soccer officials arrested in Switzerland
- Six officials arrested and detained in Zurich over FIFA graft
"I reiterate that I am innocent of any charges. I have walked away from the politics of world football," the paper quoted Warner as saying.
Seven leading soccer officials were arrested on corruption charges by US and Swiss authorities on Wednesday.
Image: Trinidad and Tobago's former National Security Minister and former FIFA Vice President, Jack Warner, gestures after leaving the offices of the Sunshine Newspaper which he owns, in Arouca, East Trinidad, on Wednesday.
Photograph: Andrea De Silva/Reuters