Indian Grandmaster Harika Dronavalli earned a hard fought draw in the third round of the elite FIDE Women's Grand Prix chess tournament in Kanty-Mansiysk, Russia, to keep her chances alive for a top-five finish.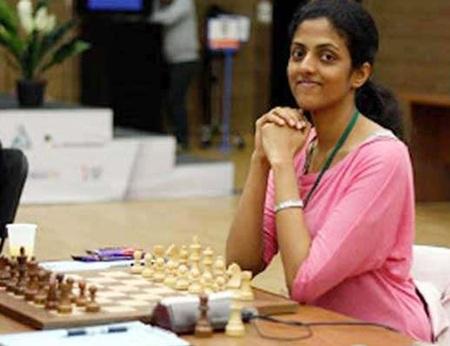 Playing aggressively right from the start, she pushed her lower ranked opponent from Russia, Natalia Pogonina, into time trouble.
But Pogonina made her 40th move within her stipulated time of 90 minutes with barely a few seconds to go. That was enough for her to save the game and share the point.
Harika (ELO 2543 points) has one point after three rounds, with two draws and one victory, and is placed joint-eighth.
The Indian has been in tremendous form this year, having won the Chengdu Grand Prix in July and taking the best woman player trophy in the Eurasian Blitz Tournament in Kazakhstan.
In the opening round, Harika had to use all her defensive skills to earn half a point against Khademalsharieh Sarasadat to start her campaign on a decent note.
But Harika suffered a setback in the second game, losing to Nino Batsiashvili. She had manoeuvred herself into a slightly better position but blundered and lost her rook.
"It was heartbreaking for me, making an elementary error," she explained.
"I don't know what else to call it but bad luck," she added.
Harika goes head-to-head with Zhukova Natalia in the next round and will fancy her chances against the lower rated player.
Image: India's D Harika